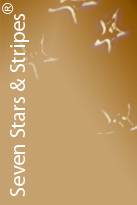 Emirates First Class Suite - © Emirates

First Class Suite
777ER DUS <> DXB <> DUR

World Level Perfection - Society
December - 2012
7 Stars & 6 Stripes
Overall - 'Service & Comfort'
The Ultimate Award:
Seven Stars and Stripes®

Two of the most unique Seven Star hotels and spa resorts of the world, the Burj Al Arab of Dubai, UAE (CLICK HERE) and the Karkloof Spa & Wildlife Resort by Durban, SA (CLICK HERE) were on our agenda. Since Emirates Airlines is presently the only airline servicing Dubai through Durban internationally, we had the ideal situation to review Emirates 1st Class Suites. We booked the redeye from Düsseldorf, Germany to Dubai with a 4-hour layover to Durban and would return after seven days taking once again the redeye flight from Durban with a 3-night stopover in the UAE to review the Burj Al Arab. This was an interesting production as other members of our Seven Stars team were flying in from New York City with Emirates as well to film the Seven Stars Travel TV Show™ in South Africa at Karkloof Spa on-location. We also intended to use clips of the flight to South Africa in Emirates 1st Class Suite as intro. We would like to take a moment to thank American Express Travel for their expert services in making our agenda happen.
Our journey to Dubai began as we traveled 1st Class on the ICE high-speed train to Düsseldorf International Airport, checked in and entered Emirates combined First & Business Class Lounge with about two hours to spare. The casual facilities as well as the dining areas here are exceptionally well maintained and serviced. Although the cuisine in the lounge really looked enticing we tried only a couple of the creative snacks to save our appetites for a 1st Class on-board full course cuisine experience. The boarding process for Emirates 1st Class passengers was very personalized and quick. From the moment we stepped onboard, the gracious smiles of the crew feed into the casual lightless of the welcome. A stewardess guided us to our suites and asked if she could take our coats, then she offered to familiarize us with the suites, available on all Emirates A380 and Airbus A340-500 aircrafts and most Boeing 777s. She smiled, "A glass of Champagne?" We nodded and a 2003 Moët & Chandon Champagne Cuvée Dom Pérignon was perfectly pearled into our flutes. The vintage gave the still virgin air on board a light scent of floral freshness, or did it stem from the flowers on the walls of each one of these private suites?

Emirates First Class Suite - © Emirates

Each suite has an electric sliding door, a personal mini-bar, modifiable ambiance lighting to dim the glitter of the gold accents and a large touch screen entertainment center with an additional wireless control screen unit that allows adjusting seat and light functions as well. The center aisle suites have adjustable privacy dividers, granting couples the opportunity to dine together, or assuring individual privacy. The interiors of these elite retreats are impeccably well-designed, completely private and feature a nicely equipped vanity drawer with mirror and a separate wardrobe, as well as a drawer with a writing kit with embossed stationary, pen and a leather writing pad. We discovered ample storage space for all our personal belongings.

| | | |
| --- | --- | --- |
| When we studied the menus on each of our four Emirates 1st Class flights, we found regionally inspired dishes prepared with local elements as well as international specialties. As an example, on our flight from Durban to Dubai, one of the main courses offered was Ostrich in Honey-Chili Sauce. South Africa's ostrich farming is one of the oldest of the leading industries in the country. There are no set meal times for Emirates Airlines' First Class travelers; a timeless concept also found at Africa's first Seven Star resort, the Karkloof Spa & Wildlife Retreat. All meals were served on expertly ironed and starched table linens and the napkins had a buttonhole in one corner to prevent calamities. | | |

The cuisine was presented on stylish Royal Doulton bone china and accompanied with exclusive cutlery by Robert Welch. When I mentioned to a member of the crew on our Düsseldorf > Dubai flight that I would like to try the caviar appetizer without the traditional trimmings, we agreed on a side of Gravlax and saffron lime cream instead. Here it was explained that all appetizers are freshly prepared to order and therefore easy to modify. I enjoyed a flute of Veuve Cliquot Gold Label Reserve 2004, a Wine Spectator 92 point rated beauty that the magazine describes as, "flavors of poached apple and pear, dried cherry, bread dough and lemon zest lead to a finish of good intensity and length" and I could not agree more. My Gravlax was paired with an interesting combination of the expected caviar and an unexpected diced potato saffron and herb reduction; my in-flight appetizer excited both my eye and my palette. On the other leg of my flight I did partake of the caviar with the traditional trimmings and a glass of Bollinger Special Cuvée. Although equally ranked, this champagne was lighter with a more citrus than fruit definition. Both delightful, but I must say that I preferred the deeper complexity of the Veuve Cliquot.

| | | |
| --- | --- | --- |
| | | However, my favorite appetizer (CLICK HERE) without a doubt was served on my Durban > Dubai flight. Simply dubbed "Marinated Seafood," the Roulade of smoked salmon and dill cream cheese with Cape Malay dressing, plump fresh prawns marinated with Cape Malay herbs, offered with vibrant sweet chili sauce, accompanied by baby spinach leaves, Parisienne melon salad with chili and rocket and oven-roasted cocktail tomato was superb and must stay on the menu! Paired with a venerable Sancerre La Montagne Noir Domaine Sarry 2005, I neither wanted the flight or the meal to end. |

We would be remiss not to mention the Smoked Duck Breast; the succulent young breast was served with an Asian-style vegetable salad and a tomato mousse. It was simply outstanding. There were two great soups, a Potato Leak and an Oxtail, which was described as "a rich clear meaty broth, served with sliced fresh carrots, white radish and braised oxtail." Absolutely superior! A dessert standout was the Raspberry tartlet, encrusted in a light pastry case and served with a natural raspberry sauce. It was sinful to the last bite. I was torn as to what wine to order with the eclectic and generous cheese board, but my consternation was quelled when on the heels of its arrival appeared a flight of four wines from which to taste and choose. The Emirates' wine and champagne menu is unrivaled among airlines and, frankly, would put some Manhattan restaurant lists to shame. This Bacchus homage touch enhances every course beyond expectation and is any traveling oenophile's dream, especially on a multi-continent flight.

| | | |
| --- | --- | --- |
| My favorite dessert port was the Graham's 1969 Single Harvest Tawny Port. A very rare bottling, Graham's chose the six best casks of their 1969 vintage and bottled the port unblended, creating a single cask Tawny Port that will never be replicated. A top choice on any collector's wish list, yet, here I sat at 40,000 feet enjoying the perfect finish to a perfect meal. After a slow glass of Hennessey Paradis and some great conversation it was really time for us to catch up on some sleep. I hung my slacks and jacket up in my private wardrobe and since Emirates First Class service provides slippers and pajamas I decided to try them on. | | Graham's Port - 1969 |

While I was using the facilities and getting myself ready for the night, the flight attendant converted my seat to a flat bed and applied an additional mattress for comfort. Although extremely comfortable, we must note that the flat bed concept is marginally compromised by footrests that tilt slightly downwards. The overnight First Class leather amenity kits are generously stuffed with all that any traveler could possible need to get ready for the next day, with the exception of shower facilities on this particular flight. The bedding was comfortable and sufficient, and the high star-lit ceiling, sans storage compartment, was very impressive. Emirates Airlines has been effusively critiqued in more periodicals than one can count, but no written accolades can possibly describe the exceptional personal service and culinary excellence that separates this air carrier from most of the pack. It does not end in the air, as on our way back to Europe from South Africa we spend three nights in the UAE to review the Burj Al Arab (CLICK HERE). Emirates First Class includes complimentary town car service to and from the airport in 55 cities worldwide, but in Dubai a special fleet of Mercedes town cars has been commissioned for their customers' convenience.

Emirates Airlines - First Class - Lounge - © Emirates

On the last leg of our flight we arrived early at the dedicated First & Business Class car drop-off at Terminal 3 in Dubai. After commenting on the stylishness of our Rimowa luggage, our Emirates porter unloaded our bags from the trunk of our limousine and we were shortly thereafter welcomed at Emirates 1st Class Lounge. The lounge and dining areas were truly inviting and the welcome smiles were genuine. The white hues of the Arabian style dividers, table linens and stylish china were nicely offset with single red roses on the tables. We decided to check out Emirates Airlines first class shower facilities and were surprised that the bath sinks for shaving and brushing teeth were not part of the private shower cabins. In addition, if one needed to use the restroom, one had to step out of the private shower into the semi-public bath facilities and walk through a hallway. Don't get me wrong, all was very nicely done, but the privacy that we experienced at other airline first class lounges is here a little compromised. The cuisine selections offered at Emirates Airlines homeport were consistently excellent. What Emirates presented as their home base breakfast and cheese buffet (CLICK HERE) alone, was beyond belief. The international delicacies were chosen to please the taste of the world, with a couple of regional dishes signifying its home base status. We are looking forward to reviewing Emirates' First Class flight with onboard bar and shower facilities.
by Thorsten & Edmund Buehrmann

Editor: Ingrid Lemme & Douglas MacKaye Harrington

Editor-in-Chief: John Lomitola
© 2012 ~ Seven Stars and Stripes, Inc.