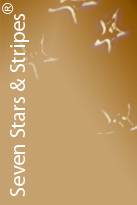 Business Class

Extraordinary - Merit
Oktober - 2010
5 Stars & 4 Stripes
Overall - 'Service & Comfort'
The Ultimate Award:
Seven Stars and Stripes®

After a two-hour drive from the Hamptons to JFK airport in Queens, we were ready to enjoy a little pre-boarding 'divertimento' in the business class lounge offered by Lufthansa, our flight choice to Germany. With a flight time of about seven hours, flying business class from New York's JFK to Munich is certainly beneficial on an overnight flight. But first, check-in and the obligatory security stop, which by the way were both quick and efficient with little wait time to pass through to the departure gate. A little something to eat before boarding was our mantra, so we entered the business class lounge to satisfy our appetite. The lounge traffic was light so we had plenty of room to spread out. In typical German fashion, the layout was well organized, clean and self-serving with plenty of cue cards strategically placed where questions might arise. Surprising were the finger sandwiches, which offered three choices: trout with cucumber and dill, turkey ham with Swiss cheese and grainy mustard/mayo on sundried tomato bread, and gruyere cheese with braised leeks on whole wheat bread. Disappointing was the limited choice of wine, with only Robert Mondavi Private Selection Cabernet Sauvignon, and Coppola's Director Sonoma Chardonnay displayed (PHOTO TOUR - CLICK HERE). Although I have seen more wine choices in other airline's business class lounges, Lufthansa additionally offered three types of draft beer with Scotch, bourbon and brandy also available.

| | | |
| --- | --- | --- |
| Finally after boarding we reached our designated seats in business class that is 10A-C just behind the partition by the forward lavatory. This location has its advantages, like increased legroom as well as some drawbacks, as you can imagine being next to the lavatory, all of which can be seen on seatguru.com. In-flight dining service was touted as created by 'Star Chefs' and in particular on this flight the menu is by Chef Jacques Sorci (a member of the renowned Maîtres Cuisiniers de France), of the restaurant "2 West" located in The Ritz-Carlton Battery Park, New York. Our appetizers consisted of Beet Cured Salmon, shaved Fennel, Yoghurt Dill Sauce for me and Cabernet Poached Pear, Haricot Verts, Roasted Walnuts and Blue Cheese Crumbles for my wife Simone. | | Thorsten Buehrmann - Lufthansa Business Class - (Previous Flight) |

An exciting beginning for what would turn out to be a rather lengthy meal time from start to finish. Now, I realize that serving food at 36,000 feet in the air presents some challenges, but it seemed that the staff was a little shorthanded since the entire dinner took a little over 2hrs to serve. Nonetheless the quality of the food was rather good with kudos going to Chef Sorci and his alchemist's aptitude to stay imaginative. Our entrées consisted of Roasted Artic Char, Balsamic roasted Red Onions, Fingerling Potatoes, Fava Beans and Parsley Horseradish Sauce as my choice and for Simone Grilled Chicken Breast with Marsala Sauce, Asparagus Risotto Cake and Grilled Zucchini. Wine selection according to Lufthansa, was compiled by Master Sommelier Markus Del Monego after overseeing the tasting of 12,000 wines throughout the year. For our flight the wine list started with Piper-Heidsieck Brut Champagne NV, and continued with 2008 Riesling Kabinett, Weingut Prinz von Hessen, 2008 and "14 Hands" Chardonnay, Washington State for the white wines. The red choices were 2006 Château Lestruelle, Bordeaux and 2007 Corona de Castilla Prestigio, Tempranillo all of which I agreed fit in nicely as pairings with the food selections.

Lufthansa Business Class - Cuisine

After the rather lengthy dinner, sleep time was in order and Lufthansa offers angled lie flat beds in business class for down time. Although the reclinable seats were at an angle, we were able to fully stretch out. We were comfortable but never able to feel truly warm and toasty. When arriving at Munich airport, you still have the option to enter the business class lounge there to freshen up before continuing on your way.
by Thorsten Buehrmann

Editor: Ingrid Lemme

Editor-in-Chief: John Lomitola
© 2011 ~ Seven Stars and Stripes, Inc.