Business Class - Boeing 747

Extraordinary - Society
October - 2010
5 Stars & 6 Stripes
Overall - 'Service & Comfort'
The Ultimate Award:
Seven Stars and Stripes®
In mid-October, we had booked 'The Upper Deck' with Singapore Airlines from Frankfurt to JFK. Our connecting flights from Hannover to Frankfurt, Germany had been on schedule, but due to high security alerts and extra screenings we unfortunately had no time to experience the business lounge in Frankfurt, which is presently managed by Lufthansa. A little stressed, we boarded the Boeing 747. There is something unique about Asian hospitality and the way we were greeted and welcomed onboard, both in conversation and in body language. A member of the well-uniformed crew took our hand luggage over almost instantly and we followed him in silence to the stairs. Somehow the deep carpets swallowed up all noise and with the kind guidance of the steward we settled in quickly.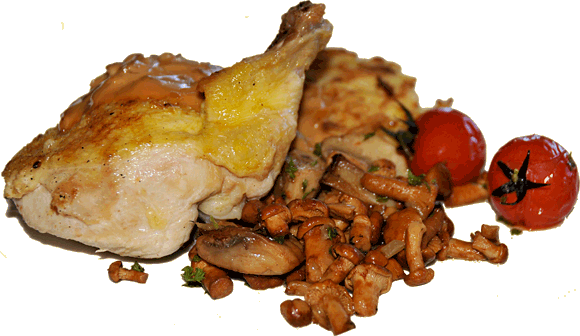 Singapore Airlines - Business Class - Cuisine
Singapore Airlines is famous for their service, onboard cuisine and their 'hot' breakfast. The menus for Singapore Airlines have been created by an "international culinary panel of celebrated chefs from around the globe" and feature in their menu booklets from, left to right, Gordon Ramsay from the UK, Zhu Jun from China, Nancy Oaks from the USA, Yoshihiro Murata from Japan, Georges Blanc from France and Sanjeev Kapoor from India.
| | | |
| --- | --- | --- |
| We noticed that the new Singapore Airlines Cookbook is meant to inspire us to "Re-create your favorite Singapore Airlines meals in your own home" and features all "10 celebrated chefs from gourmet centrals" including Alfred Portale from the USA and Yeung Koon Yat from Hong Kong. It is available at the online KriShop and the net proceeds from the sales generated by December 31, 2010 will be donated to the Community Chest of Singapore. | | Singapore Airlines - Business Class - Cuisine |
Our dinners and breakfasts were exquisite and seemed to appeal to other guests as well. A well-assorted breadbasket was offered with crisp, warm rolls and breads served with the appropriate tool. Different kinds of a fine cold pressed, extra virgin olive oils, including truffle, were offered for dipping as an alternative to butter. The chicken dish was incredibly tender and moist as well as nicely presented. When I asked the lovely attendant if it would be possible to get my steak maybe just a nuance more on the rare to medium rare side, the answer was: "I don't know if it's possible, since the menu items are prix fixed, but I will certainly try…"
| | | |
| --- | --- | --- |
| Singapore Airlines - Business Class - Thorsten Buehrmann | | To my surprise, the mission was successfully accomplished. My wine that was recommended during dinner was eloquently removed and another knowledgeably suggested. Each course was truly exceptional for onboard cuisine and the contemporary table settings by Givenchy completed the picture. Our overall 'dining above the clouds' experience was delightful. Asian hospitality is one of the best in the world and it comes from the heart; besides, the staff was highly trained and resonated positive vibes throughout the entire flight. |
It was unfortunate that we didn't get to fly on one of Singapore Airline's newer airplanes, with full flat beds and the latest innovations of the entertainment industry. Although our chairs allowed us multiple seating positions down to an 8-degree angled bed facing forward with adjustable dividers and granted us sufficient privacy, they were outdated. The smiles and genuine care of our flight attendants were not.
TripAdvisor: Singapore Airlines
by Thorsten Buehrmann

Editor: John Lomitola

Editor-in-Chief: Ingrid Lemme
© 2010 ~ Seven Stars and Stripes, Inc.