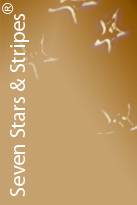 SriLankan Airlines - Business Class - Seat

Business Class
A330 FRA <> CMB <> MLE

Merit - Extraordinary
May - 2013
4 Stars & 5 Stripes
Overall - 'Service & Comfort'
The Ultimate Award:
Seven Stars and Stripes®

Flying an airline for the first time is always thrilling, as one just doesn't know what to expect. On our recent assignment to the Maldives, we decided to skip our usual airline in order to procure a flatbed night flight, waking up at our destination. SriLankan Airlines flies from Frankfurt to Colombo non-stop, offering a Business Class flatbed with dedicated 'buddy-seat' options that others don't. We paid a quick visit to the Business Class lounge that SriLankan shares with JAL in Frankfurt -- a visit we could have skipped. Shortly thereafter we boarded our flight, surprised that no attendant was welcoming new arrivals.
SriLankan's Airbus A330 Business Class accommodations appeared wide and spacious, with the comfortable light brown full-flatbed leather chairs that are now available on many long-haul flights. From this point our outbound business flight experience was nothing short of pleasant. The "welcome" beverages were served, and having missed dinner in the business lounge, we decided to dine above the clouds. The food was presented on attractive white bone china that displayed the colorful SriLankan Airlines logo--from plates to buttercups to salt and pepper shakers--all on a white tablecloth. The breadbasket offered an assortment of crisp rolls and warm herb-butter baguettes; silver tongs were provided for selecting your breads.

SriLankan - Airlines - Food

The smoked salmon with flavored pasta salad was unusual, and the taste of the combination was astonishing. A lamb noisette, with fiery coriander chilli sauce, was served with buttered vichi carrots, broccoli florets romanesco and roasted cubed potatoes; it was decent. Although there was no wine menu, the wines and aperitifs provided before, during and after dinner were nicely paired. The sumptuous fresh fruit and cheese platter, as well the coffee and dessert course (mousse au chocolate and lychee dessert), were presented tableside with passion and pride from a trolley in charming old colonial silver. Sri Lanka, known until 1972 as Ceylon, is an island country in the northern Indian Ocean that is famous for its coffees and teas.

| | | |
| --- | --- | --- |
| Our accommodations for the night were more than adequate, with nicely covered pillow slips and blankets. We were able to recline our seats effortlessly to a full flat bed. The armrests could be folded away to grant the guest a wider space. SriLankan's Business Class flight bathroom facilities were sufficient, and were predictably well-equipped, with amenity kits by Bvlgari. The airline's inflight entertainment system, featuring a 15" touchscreen HD display, was more than adequate, but rather limited when compared to the movie and language options that others provide. | | Thorsten Buehrmann - SriLankan Airlines - Business Class |

However, one does have to consider that the price of these flights was less than half of its competitors. We were able to sleep a few hours before the stewardess awakened us in time for a nice breakfast. It was a smooth flight and an equally smooth landing, and the overall experience would have been satisfactory if not for the disastrous return flight. Our SriLankan Airlines flight UL 553 was forced to make an emergency landing in Sri Lanka due to engine trouble. Heading home to Frankfurt from Colombo, we were forced return after an hour of flight time. The flight crew dumped jet fuel in preparation for a risky and extremely hard landing. The runway had obviously been prepared for a potential crash landing with the pre-deployment of fire trucks and ambulances.

| | | |
| --- | --- | --- |
| SriLankan Airlines - Engine Problem | | We are so very grateful that there were no serious injuries. A stewardess, obviously somewhat in shock, advised us that we had no idea just how lucky we were. While such an unfortunate occurrence can happen with any airline, it was the lack of satisfactory service that we experienced afterwards that was unexpected--stuck at the airline's home base for seven hours. After this horrific experience, and with the knowledge that we would be waiting several hours in the lounge, we asked for some accommodations which proved not to be available. The shower and spa facilities at SriLankan Airlines' home base, as well as the business class lounge, are minimal at best. |

by Thorsten Buehrmann

Editor: Ingrid Lemme

Editor at Large: Tim Nielsen

Editor-in-Chief: John Lomitola
© 2013 ~ Seven Stars and Stripes, Inc.