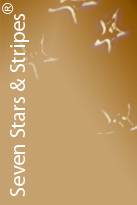 A330 - Business Class

Merit - Extraordinary
February - 2008
4 Stars & 5 Stripes
Overall - 'Service & Comfort'
The Ultimate Award:
Seven Stars and Stripes®

Coming from northern Europe, SWISS International Air Lines would carry us today from Zurich, Switzerland to Dar es Salaam, Africa on an Airbus 330, promising award-winning service. Our destination, the Kilimanjaro Hotel in Dar es Salaam (which means "Abode of Peace") and is the capital city of Tanzania in East Africa. A couple of additional aircrafts were recently added to the SWISS fleet, increasing the number of international flights thereby offering travelers safe and punctual connections between Europe and Africa, the Middle East as well as North and South America.

Swiss Business Class Lounge: Zurich

The revamped SWISS business lounge at Zurich International has been newly designed to offer its visitors more privacy, through the addition of tasteful quiet areas and functional business facilities. WiFi was exceptionally fast, but the service was not complimentary. There was a nicely equipped library with a wide selection of international newspapers, magazines and sufficient entertainment options. The overall appearance of the lounge was inviting, making us feel at home. "Our customers' journeys begin well before takeoff," says CEO Christoph Franz, "and that's why we also offer them top quality on the ground." If the service on the ground should be any indication of the service level we should get to experience later on board, we will be in for a fine trip.

| | | |
| --- | --- | --- |
| Soon we were welcomed onboard with gracious Swiss hospitality by Robert Baumgartner who was directing the service end. Our comfortable accommodations for the next eight hours sparkled. SWISS International Air Lines is the national carrier of Switzerland providing service to over seventy global destinations. North American gateways include: Boston, Chicago, Los Angeles, Miami, New York's JFK, Newark, and Montreal. | | Thorsten Buehrmann - SWISS A330 Business Class |

SWISS, under the direction of CEO Christoph Franz, and Lufthansa have recently teamed up to protect our environment by now offering frequent travelers a solution for offsetting our carbon dioxide footprints, adding an additional token to our airfare. The 'green fee' has been subsidizing the Swiss-based 'My Climate Foundation', a reputable partner of Swiss. There are other programs funded by Swiss flying guests, like the SWISS House that was opened last November in the SOS Children's Village in Dar es Salaam, Tanzania. The house was partially funded by generous donations of SWISS passengers in '05. But we were now looking forward to the 'Taste of Switzerland', a culinary on-board dining program allowing business travelers to taste specialties from Switzerland's various regions.

| | | |
| --- | --- | --- |
| Thinly sliced air-dried venison and shaved gravlax | | Celebrated Swiss guest chef Reto Mathis is one of them who have created the culinary dream that we were now salivating for, and we are forever longing for his Black Truffle Pizza. Glancing over the neatly designed and presented menu, all courses were paired with top Swiss and European wines and liqueurs. Miss Anna adjusted the highly polished silverware and eloquent all-white china, made in Germany by Tafelstern and then handed us hot, moist, refreshing towels. Shortly thereafter came a sumptuous breadbasket, the Ciabatta warm & crusty and the extra virgin, cold-pressed olive oil delicious. |

Coincidentally she served our appetizers when we were just above Florence, though the food served is time-adjusted to the traveler's preference, if possible. Thinly sliced air-dried venison and shaved gravlax with traditional dill mustard sauce was the opening course, accompanied by some ratatouille salad. It was during our main course, over Sicily, that we recognized Chef Reto signature in the Truffle & Potato Timbale, which accompanied a fabulous, tender Filet Mignon Jus Lié with herbed butter. Reto is famous for his facination with truffles. A cheese platter and a most delicious dessert called 'St Moritz' were served over North Africa. Freshly brewed coffee and selection of Lipton teas completed this fabulously executed 'in the clouds' dining endeavor - until the Swiss pralines came to the rescue. On the entertainment side, SWISS continues to expand its in-flight amenities, such as noise-reduction headphones and IT options. The sleeper chairs have its shortcomings but Swiss is in the process of upgrading these, too. Overall a fabulous experience.
by Thorsten & Simone Buehrmann

Editor: Ingrid Lemme

Editor-in-Chief: John Lomitola
© 2008 ~ Seven Stars and Stripes, Inc.