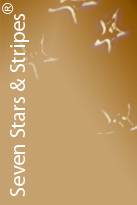 A340 - FIRST Class

Extraordinary
March - 2008
5 Stars & 5 Stripes
Overall - 'Service & Comfort'
The Ultimate Award:
Seven Stars and Stripes®

Getting dropped off at the curb at JFK's Terminal #4 is always a trip, with a mêlée of taxis, limos and cars all jockeying for the best possible position to unload. The fracas is brief but intense, with the only solace being a dash into the terminal as quickly as possible. Having flown with Swiss Air Lines many times in the past on my frequent trips to Europe, this was to be the first time I would experience the luxury of First Class. I was not to be disappointed! The pampering begins immediately upon entering the building. My experience in general pointed out that Swiss sensibility and courtesy seems to permeate down through the rank and file starting with the broad smiles, elegant welcoming gestures and professional politeness of the ground staff. This, combined with the dedicated First Class kiosk, definitely eases the normally laborious ordeal of the check-in procedure. After checking-in, Augusto escorted me to the very convenient First/Business Class lounge located on the same level as the entrance.

Swiss First-Class Lounge: Zurich

The combination of the two lounges still provided some separation although the differences between First and Business seemed small. A quick tour of both was arranged through First/Business class lounge host Sibel who dutifully pointed out the features. On the counter next to a full bar of top-shelf liquors, were three chafing dishes supporting a selection of roast beef, chicken coq au vin and rigatoni pomodoro. A tray of fresh fruit (pineapple, mango, strawberry and kiwi), another of assorted cheeses and one with shrimp canapés sat next to a basket of fresh rolls (whole wheat and regular). Premium assorted nuts, gourmet jellybeans and a Swiss chocolate selection rounded out the food. Champagne and wine as well as beer, sodas and juice are there for your selection as often as you like. A very nice coffee machine, offering espresso and cappuccino puts the finishing touches on a pleasant dining experience. I sat for a while taking advantage to the free internet WiFi access, but if you don't have your laptop with you there is a booth set up with around six computer stations for your usage gratis. I wandered over to the Business lounge side of the area and found that it was much bigger but consequently much louder and busier. I almost missed the so-called 'quite room' set up in a separate glassed-in area, complete with ten fully automated massage chairs. This was to be my next 20-minute stress-buster working its magic while I just reclined in total submission.

| | | |
| --- | --- | --- |
| It was now time to board the plane, but first class passengers get personally escorted through security and to the gate by a host. Upon entering the cabin, a 'Maitre de Cabin' named Urs, ushered us into the front of the Airbus 330 offering Jaquart Cuvee Allegra Champagne, orange juice, bottled water or mimosas. It seemed more like a social gathering than a aircraft boarding as everyone in First class were standing around with a cocktail happily chatting in preparation of departure. | | John Lomitola - SWISS - First Class A340 |

Newspapers in several languages were offered and I sank into the comfortable large leather seat sipping champagne and reading the latest business news. 'Maitre de Cabin' Urs, now returned to personally greet each and every First Class passenger all the while making us feel comfortable knowing that any reasonable request would not go unnoticed. While preparing for take-off, the flight attendants offered an Amuse Bouche of Beef Samosas with Thai Chile Sauce followed by steaming hot towels to refresh yourself with.

| | | |
| --- | --- | --- |
| Chocolate Cake and Strawberries | | While in flight, the attendants scurried around the First Class area in a nurturing and caring way, as if affectionately doting on each and every passenger. The theme of dining at 38,000 feet above sea level is based on the "SWISS Taste of Switzerland" concept where the culinary traditions of the various regions of Switzerland are featured. On this flight LX 015 (NY - Zurich), Frederic Breuil the Executive Chef of the Badrutt's Palace Hotel in St. Moritz, created the menu in keeping with his 15 Gault Millau point bestowed upon him at Le Restaurant. |

As dinner began, a starched white tablecloth was placed in position while Lobster, Shrimp, Smoked Salmon & Mushroom with Mascarpone was presented along with a glass of Jeninser Riesling-Silvaner, Jürg Obrecht 2006. It was the ideal accompaniment for seafood offering a sharpening of the palate within an elegant body. Pumpkin Soup with ginger was next and I must say this was a winner! I chose a main course of Vegetarian Lasagne with Tomato sauce and Parmesan paired with a glass of Fläscher Pinot Noir, Marugg-Weinbau 2006, a traditional wine from Graubünden displaying black cherry notes with intense fruitiness. I was offered a 20yr old Port to go with my dessert of Chocolate Cake and Strawberries, but I decided to test them with a request for Fernet-Branca, a bitter Italian herbal digestive liquor to see if they could comply.

| | | |
| --- | --- | --- |
| To my surprise a few minutes later, a small glass of the dark brown aromatic spirit appeared on my table. My compliments to the hospitality of the Swiss! I tried to focus now on the Swiss in-flight entertainment system and became a little fatigued trying to figure out the slightly antiquated system. I am told that a serious cabin up-grade is in the works before the end of the year, which will add a more up-to-date multimedia center along with an improvement in privacy for the individual sleeper. | | John Lomitola - Swiss - First Class |

I slept like an Olympic athlete going for the gold. My bed was made in a few minutes while I washed-up in the lavatory. I used the cosmetic kit that was given on arrival in the cabin, which included a selection of La Prairie creams for the skin. The sight of a fully reclined bed turned down and ready with sheets and puffy pillow was a scene to behold. I melted into the soft comfort of my domain and for the next six hours worked my way through space and time. I awoke to the sweet smell of freshly brewing coffee, fully refreshed and ready for breakfast. Cabin attendants busied themselves with serving a near perfect coffee, orange juice with just the right amount of pulp, Bircher Muesli (the healthy cereal specialty invented in Switzerland) and fresh, crispy croissant with Hero apricot preserves.
As we finished breakfast, attendants prepared for landing making sure that everyone was comfortably buckled up and offered last minute advise for traveling onward to other destinations. There is the possibility to relax even further in the First Class Lounge in Zurich upon arrival, taking that precious time needed sometimes to shower and chill before an upcoming business meeting. All in all, Swiss service and hospitality is unsurpassed as well as the keen appreciation of Swiss culture, which is the added benefit of "SWISS Taste of Switzerland" culinary tour. I am confident that with the future upgrade in First Class Cabin infrastructure, things are looking good for Swiss Air Lines to remain a contender in the luxury lifestyle market for years to come.
by John Lomitola

Editor-in-Chief: Ingrid Lemme
© 2008 ~ Seven Stars and Stripes, Inc.