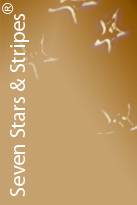 Business Class

Merit
April - 2008
4 Stars & 4 Stripes
Overall - 'Service & Comfort'
The Ultimate Award:
Seven Stars and Stripes™

It isn't often that you get a chance to visit China once in your life and fulfilling that dream has always been high on my personal bucket list! (Things you need to accomplish before you kick it). When I found out that I would be heading in that direction with my wife Phyllis and a group of good friends for vacation, I also noted that the flight would be about 14hrs to Beijing. What I didn't know was that we would be flying by way of the North Pole! Yes, apparently that's the shortest route to China from New York. Shocking! We're talking nothing but Polar ice, Santa-land and Nanook of the north and pretty much nothing else for hours on end. Well, to make matters a little more palatable as exciting as that seems, we couldn't think of a better way to evaluate the whole experience than by flying business class. We were not to be disappointed. Star Alliance member United Airlines provided the direct flight service from Washington Dulles direct to Beijing via 747 jumbo jet. Our crew of six friends couldn't have been more satisfied with the fact that we were all placed together in the upper deck of the behemoth-like aircraft. There was only about thirty or so seats above the lower cabin just a few steps up a small stairway. Flight attendant K. Jill Gordon, who we found out later was celebrating her 25th year of service with United greeted us amiably as we fumbled around with our carry-on luggage. First things first and Jill immediately recognized the need for a round of mimosas made with Philipponnat NV Brut Royale Reserve, to toast to our impending China adventure as well as a nod of recognition to her outstanding years of professional service.

| | | |
| --- | --- | --- |
| Riding high in the upper deck of the jumbo jet is quite the experience. There are only about 30 seats arranged neatly in two rows of twin seats separated by a corridor leading from the galley to the flight deck. With plenty of room to sit it was like having your own private space separated by stairs from the rest of the plane. Dinner would start soon after take-off and was ample in portion size although mundane in the creativity department. Sweet Crab Salad on Fresh Bok Choy was somewhat of a standout and this was followed by a main course of Shrimp and Scallops with Ginger, Spring Onions and Garlic. Dessert of Eli's Crème Caramel Cheesecake took the prize for the most outstanding selection. Of course, what would dinner be without a good selection of wines? | | United Airlines - Northpole |

United offered eight wines, two champagnes and a number of aperitifs, cocktails, liqueurs and beers, including Tsing Tao on this flight, all of good solid quality. I particularly liked the Sandeman Founders Reserve Porto because of its powerful fruit and fire producing a brilliant and clean taste to the palate. On the ground just before we departed United offered us access to the Red Carpet ClubSM at JFK International airport, which of course we took full advantage of. Upon check-in at the counter we received priority baggage handling with a big red tag attached which read 'PRIORITY'! UA's business class resulted in many hours of comfortable, restful sleep in the fully adjustable ergonomic seats with lumbar support and leg rest for us. I got a good solid eight hours lying almost flat with my own personal reading light and video screen. The individual video screen offered nine channels, plus XM™ Satellite Radio and noise-reducing headsets. Unfortunately we just missed the new business class rolling out with the 180-degree true lie flat seats. UA's entire international fleet is being refurbished, which started with the first 767-300 converted in October 2007, and the 747-400s and 777-200s that began conversion in early 2008.

United Ailrines - NEW - Business Class

It is possible that United could hit a 'grand-slam homerun' with the new Business Class as it will outclass all other US carriers International offerings and compete directly with the top-ranked business class products from British Air, Virgin Atlantic and Singapore Airlines. This could be the start of a whole new ballgame!

TripAdvisor: United Airlines

by John Lomitola

Editor: John Lomitola

Editor-in-Chief: Ingrid Lemme
© 2008 ~ Seven Stars and Stripes, Inc.