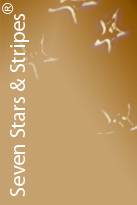 Business Class

Merit - Extraordinary
January - 2007
4 Stars & 5 Stripes
Overall - 'Service & Comfort'
The Ultimate Award:
Seven Stars and Stripes®

We flew 'Business' non-stop from Frankfurt, Germany to Ho Chi Minh City, Vietnam with Vietnam Airlines. Our destination: The famous Caravelle Hotel in Ho Chi Minh City. This was a first for us with Vietnam Airlines. As we approached the dedicated 'VA' check-in counter (presently still covered by Lufthansa) in Frankfurt's International Airport the attendant welcomed us graciously. Mr.Türkay was very knowledgeable and most accommodating and directed us to the Lufthansa business lounge, which simply cannot be compared with the luxurious lounge and service we experienced later when we departed from Ho Chi Minh City.

| | | |
| --- | --- | --- |
| On board, the 11-hour non-stop flight experience was delightful considering that the individualized entertainment system was unfortunately not functioning. This did not compromise the well orchestrated, caring service, which we experienced from Ms. Ngvygn Thi Giang Teang and her team. The airhostesses were conversing in charming accentuated English and were well dressed in stylish native uniforms. I was able to work on my lop-top and we both slept quite well for several hours in the almost horizontal flat beds. Let me give you an example of the small things that make service superior. VA is the first airline we have experienced where the hostesses placed paper flowers (in addition to the fresh ones), they had personally created on board, in a mouthwash glass and then drizzled them with a couple of drops of Campari to give them the right color. I told my wife about it and she couldn't wait for her turn to see them and smiled when she did. | | Ms. Ngvygn Thi Giang Teang & Thorsten Buehrmann |

When traveling overseas, many countries place restrictions on what can we served. On-board cuisine should be mindful and creative. While I was rather disappointed with my choice, my wife found her shrimp over Asian noodle dish most delicious and it was served on pretty bone china. As we approached Saigon, the clouds parted allowing us to see the passage way to a fascinating new world; nothing else really mattered. Besides, it was a perfectly executed landing maneuver by Captain Dad Manh Quanand his assitant Boyan S. Stoynov. Saigon welcomed us with a glorious breathtaking bright-red sunrise, celebrating our early morning arrival.
As we emerged from the airplane, tropical temperatures demanded a quick mind shift. We clearly had left the winter temperatures of the northwestern hemisphere behind. The landscape was now dotted with palm trees all over. Within minutes a VIP bus picked us up and brought the new arrivals to a large 'open door' arrival hall. We were guided to the customs desk by a friendly officer who checked our travel visas and then quickly allowed us to continue. At the same time, our luggage was delivered and within less than half an hour from the moment we had landed we were welcomed by our personal driver.
"... the small things that make service superior." ~ TB
by Thorsten & Simone Buehrmann

Editor: Ingrid Lemme

Editor-in-Chief: John Lomitola
© 2007 ~ Seven Stars and Stripes, Inc.