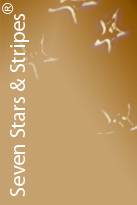 L'espace Affaires -
Business Class

Extraordinary
September - 2007
5 Stars & 5 Stripes
Overall - 'Service & Comfort'
The Ultimate Award:
Seven Stars and Stripes®

We boarded in Paris at Charles de Gaulle's International Airport 'CDG' one of world's principal aviation centers, as well as France's main international airport. The port was named after Charles de Gaulle (1890-1970), famous leader of the Free French Forces and founder of the French Fifth Republic. CDG is located near the city of Roissy, just 25 km to the northeast of Paris. In 2006, Charles de Gaulle Airport ranked second in Europe in regards to passenger traffic, after London Heathrow and ahead of Frankfurt International. Air France L'espace Affaires Business Class offers rather extensive connections throughout Europe and also worldwide. L'espace Affaires' new Business Class lounge in Paris provided well kept, private shower facilities, comfortable newly designed leisure space, and a selection of French pastries, French Champagne and plenty of other typical French delicacies that are surprisingly more on the healthy side. The lounge style is definitely a new designer concept - a slow dance of relaxing colors and carefully accentuating light. Fifty private lounges around the world will soon get the spirited look; Tokyo Narita has already received its flattering facelift. The designer firms Noe Duchaufour-Lawrance and Desgrippes Gobe have stretched Air France's former more conventional design to a new more relaxed, more modern style, though WiFi was still a challenge.
"The lounge style is definitely a new designer concept -
a slow dance of relaxing colors and carefully accentuating light." ~ TB

| | | |
| --- | --- | --- |
| On board we were welcomed by the well-dressed crew, Captain Capocci, Chef Purser Guery Philippe and our steward Viallefont Steve. We explored the large comfortable dark blue sleeper chairs, which were truly relaxing, but are not recommended for belly sleeping ;) I found the 'vogue' on-board magazine well designed and captivating. During the entire flight we were most pleasantly and attentively cared for. It's the little things that make the difference, like the design of the classy little dinner menus and three different kinds of gourmet mustards, and then some. Dinner was served on stylish, white china, which featured just a couple of fine pink and grey wavy lines on one site to break up the white. | | Thorsten Buehrmann - L'Espace Affaires |

For dinner we were enticed to choose for our appetizers between a 'Duck Foie Gras Terrine with Gingerbread and marinated dried fruit' and a 'Goat Cheese Tomato Cake & Arugula with a Balsamic Vinegar'. This duck foie gras hours d' ouvre was superb, although it would have deserved a fine Sauterne rather than a Bordeaux. Our main courses were well prepared and designed and the cuisine and the desserts overall were quite enticing. The limited wine list included a Cigalus 2005 Gerard Bertrand (white Languedoc) which was discovered by sommelier extraordinaire Olivier Poussier.

Air France Business Class - L'espace Affaires

The in-flight entertainment, along with the rest of the ICE system featured a nice selection of movies to choose from (in English and French) and was adequate. I discovered the hygienic ear pads in the unisex travel kit. The sound quality on my noise reduction headphones was exceptional.
Incumbent Chairman and CEO Jean-Cyril Spinetta, who was in 2004 also appointed to Chairman and CEO of the Air France KLM Group, is one of the most well-connected and intellectual people of the century. Born in Paris, Jean-Cyril Spinetta has served as Head of Information for the French Prime Minister, the Ministry of Education and Chief of Staff for Michel Delebarre, who was sequentially Minister of Labor & Vocational Training, Minister of Social Affairs & Employment and Minister of Planning & Development, Housing and Transport. Mr. Spinetta served also as Advisor to the President of France for Industrial Matters in '95.
Air France encourages its partners, service providers and suppliers to support actions that encourage environmental protection, see CO2 calculator.
"…… le gout du voyage." ~ par Air France
by Thorsten & Simone Buehrmann

Editor: Ingrid Lemme

Editor-in-Chief: John Lomitola
© 2007 ~ Seven Stars and Stripes, Inc.