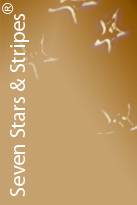 D'VIJFF VLIEGHEN RESTAURANT
Five Flies
Amsterdam, Netherlands
Merit - Extraordinary
April - 2010
4 Stars & 5 Stripes
Overall - 'Cuisine & Service'
The Ultimate Award:
Seven Stars and Stripes®

It is a fascinating place to eat, in the heart of medieval Amsterdam considering the affect the name has on the average tourist visiting this trendy, historical landmark. Behind those doors lies a rather ornate piece of the Dutch Golden Age spread over nine dining rooms located in five exemplary 17th century townhouses, each one a unique reflection of the amazing mind of founder Nicolaas Kroese. This uniqueness had not gone unnoticed over the years since its founding in 1939, and has attracted the likes of Elvis, Walt Disney, Versace and Bruce Springsteen among many other notable celebrities.

Five Flies Restaurant Amsterdam

But ambiance alone cannot sustain a top-notch restaurant for very long and there must be a driving force behind any creative cuisine regardless of external factors; the proof is always in the cuisine, which Chef de Cuisine Jeroen Groot has fine-tuned to reflect today's trends and nuances. His menu is typically Northern European but includes vegetarian and allergy friendly dishes as well as wheat & gluten free items. Restaurant Manager Michael Berkholst facilitated our dining experience with his elegant manner and superb knowledge of wines, all the while making relevant suggestions to complement our menu items.

| | | |
| --- | --- | --- |
| We were impressed overall with the enthusiastically intuitive way that Chef Groot assembles his dishes and with his clever use of seasoning and sauces. Some of the highlights of our tasting menu included the Amuse Bouche King Crab prepared with Grapefruit, light Cocktail Sauce and Avocado, which to me reflected utmost freshness and flavor. Our wine pairing of Drusian Proseco Rose Mari, made with 100% Pinot Nero grapes, was able to support perfectly with its fresh fruity bouquet of springtime berries. We were also delighted with an appetizer of Goat Cheese with Honey and Tomato Chutney suggesting gastronomic complexity while using everyday ingredients. | | Edmund Buehrmann & Jeroen Groot & Thorsten Buehrman |

A bottle of Hazendal Sauvignon Blanc, Stellenbosch, South Africa offered an ample amount of tropical fruits framed by a well-balanced acidity. We enjoyed Chef Groot's rendition of Baked Mackerel with Grilled Scallops, Lardo di Colonnata (a type of cured bacon tasting like butter), Baked Cauliflower, Hazelnut Butter, Almonds and Capers. This was an exciting combination of flavors and textures that brought a lively feel to my palate just begging for a medium bodied creamy Chardonnay. The answer came in the form of Chardonnay Sebastiani Sonoma, drawing on its rich heritage of California winemaking to produce this wine resplendent with hints of white stone fruit within a buttery texture. Also worthy of notation was Grilled Veal Steak with Marinated Squid, Tomato and Sage, set in an imaginative arrangement of shapes strewn across the plate with the meat cooked to a passionate color of fiery red leaving us guilt ridden and lustful. The wine suggestion of Mirassou Pinot Noir, California was light bodied and pleasant, depicting dark cherries and pomegranates with complementing aromas.

| | | |
| --- | --- | --- |
| 5 Flies Cuisine | | The cheese course in many restaurants is often overlooked, but this one is worth mentioning since it consisted of Dutch Cheeses with Apple Syrup and Currant Rye Bread, a special combination of fresh soft and aged hard, local cheeses with the most heavenly current studded rye bread I have had. Wine pairing for the cheese course was appropriately Fonseca 20-Year-old Tawny Port, an intricate merger of mature ripe fruit and spice island traces of clove and cinnamon. |

Finally, what would a review be without mentioning the dessert course, in this case Mousse of Dark Chocolate with Amarena Cherries, Pastry and Balsamic Caramel Ice Cream. This dessert was built like a Napoleon with devilish dark creamy chocolate piped inside the layers holding tangy dark purple Amarena cherries, which by the way have absolutely nothing to do with the lowly maraschino. We finished off this sinful finale, with a very classy aromatic concoction of dried plums and raisins in the form of Romate Pedro Ximenez wine, the color of molasses. We would like to thank Chef de Cuisine Jeroen Groot and his capable team for the delightful dining experience at this stellar establishment in Amsterdam.
by Edmund & Thorsten Buehrmann

Editor: John Lomitola

Editor-in-Chief: Ingrid Lemme
© 2010 ~ Seven Stars and Stripes, Inc.