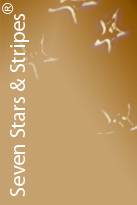 Prague - Czech Republic
Society
January - 2011
6 Stars & 6 Stripes
Overall - 'Cuisine & Service'
The Ultimate Award:
Seven Stars and Stripes®

In the heart of the Renaissance and Baroque quarter of Mala Strana, the 'lesser town' of Prague, amidst the gilded UNESCO protected buildings and cobble stoned streets lies a well kept secret with the celestial name of Aquarius. Like the zodiac sign of the water carrier, Aquarius Restaurant is the culinary representation of 'ideas flowing from an unrestrained mind' in terms of creativity and world-class fare. This is not our first experience with Acquarius, but great lasting impressions are hard to eradicate from the mind. While competition in the rarefied world of gastronomy is unrelenting and sometimes discouraging, TomᚠSysel the Executive Chef at Aquarius, sets himself apart from the rest as if he were a Jazz master combining disparate notes into a harmonious melody. Chef Tomᚠseems to have the ability to take the simplest of ingredients and elevate them to somewhat of an art form, while realizing that his culinary ethos of 'pleasing while nourishing' is the foundation of all his work.

| | | |
| --- | --- | --- |
| Enlightenment like this requires a quick mind as well as a support staff of like-minded thinkers, poised and self-assured with the same goals of guest satisfaction through service and cuisine. For our dining experience this time around, it seems as if they have opened their culinary 'black box' to show us that service remains a priority while Chef Tomᚒs cookery is more intense, exciting and motivated. | | |

Shortly after Restaurant Manager Tomas Kudlacek seated us in the ornately decorated restaurant, sommelier Toms Carvan shared his thoughts as to the wine selection for us to sample during the tasting menu. To begin with, while sipping on a fluted glass of Prosecco di Valdobiadenne Canevel, an amuse bouche of Wild Mushroom Soup with Truffle Oil became the centerpiece briefly while we contemplated the sparkler. With live music wafting in the background setting the mood and sending us back to the Renaissance, we eagerly awaited our next course. Goat Cheese baked in Crispy Crêpe with Sundried Tomatoes soon arrived as the first of many courses offering a tantalizing insight into the creative mind of Chef Tomᚠand his team. The wafer-thin crêpe, in reality a vehicle for the pungent warm softened goat cheese delivered its package with gourmet's delight. Our suggested wine, Gavi di Gavi La Scolca 2009 offering a refreshing nose-ticklingly fizzy bone dry and crisp acidity, paired nicely with the goat cheese.

| | | |
| --- | --- | --- |
| | | Next we were treated to Home made Tortellini stuffed with Quail in Saffron Bouillon, the product of a culinary crossroad, so to speak as many cultural things in this part of the world became intertwined during long ago periods of Empire building. A bottle of Pouilly-Fuissé Bouchard Père et Fils 2008 brought a soft, light well-balanced ripeness to the palate within a straw yellow liquid envelope. |

When engaged in a tasting menu, portions should be small and rightly so since it should be a modern expression of balance and flavor. Chef Tomᚠworked hard to keep those portions enticingly the right size while concentrating the entire focus on how it affects the palate. This made our next course all the more delightful; Pan Seared Tuna with Light Pepper Sauce, Fresh Spinach Leaves and Sautéed Potatoes demonstrated that genuine taste has no imitation. Cooked to a near perfect medium rare, every morsel of this ahi grade tuna was greeted by an eager palate savoring its fresh ocean flavor. Contrary to the oft repeated axiom that red wine goes with meat and white goes with fish, sommelier Toms Carvan suggested Pinot Noir Clos Alexandra, Domaine J. Prieur 2007. With bright acids and soft tannins it was the right ticket to accompany the tuna.

| | | |
| --- | --- | --- |
| For an intermezzo, Chef Tomᚠsent us Light Mango Sorbet with a Drop of Vodka, just what the palate was waiting for so as to prepare us for the Breast of Duck Magret with Forest Mushrooms and sauce of duck Foie Gras. The Magret duck is a cross between a Pekin and Muscovy duck with a truly unique flavored breast meat and foie gras. It is considered the absolute best tasting duck by many gourmets and we agree; it was simply delightful. | | |

Impressively, a rather beautifully fashioned and classically smooth bottle of Chateau Lacoste Borie, Pauillac 2004 came to our attention so that the terrific unique flavors of the duck could be complemented properly with soft black fruit and a long luscious finish. For the finale, the Alchymist Chocolate Plate seemed innocuous enough in name only, but the presentation made perfect sense in the eyes of the beholder as we marveled at the assortment of delicate chocolate offerings in all shapes, sizes and textures. What could be more appropriate than a short shot of Slivovitz Private Reserve to warm the soul into getting ready for bed. Congratulations to the whole team at Aquarius Restaurant for a beautiful job well done.

2011 - Seven Stars And Stripes Award - Aquarius Restaurant

by Edmund & Thorsten Buehrmann

Editor: John Lomitola

Editor-in-Chief: Ingrid Lemme
© 2011 ~ Seven Stars and Stripes, Inc.