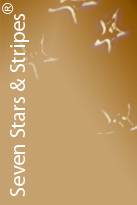 Lev Restaurant
Lviv, Ukraine

Extraordinary - Merit
October - 2010
5 Stars & 4 Stripes
Overall - 'Cuisine & Service'
The Ultimate Award:
Seven Stars and Stripes®

A quick glance out the window while dining at Lev Restaurant at the Leopolis Hotel in Lviv, Ukraine is enough to conjure up the very essence of Austro-Hungarian power and prestige when this city was Lemberg, the capital of the eastern province of Galicia. Remnants of its former glory can be seen presently in the form of cobbled stone streets, horse drawn carriages and multi-lingual character, not to mention its diverse gastronomical influences. Working in such a distinctive setting and taking into consideration the rich ethnicity that permeates throughout this region, it takes a imaginative and resourceful talent to bring it all together with culinary theatrics. Enter Emanuel Wernbacher, Corporate Chef for Hotel Leopolis since 2009. Under his capable direction, Chef Wernbacher has developed his own style in the preparations of European and Ukrainian cuisines. It certainly helps that he is an Austrian national with extensive professional experience working in five star properties in both his own homeland and the former Empire's lands of Eastern Europe.

| | | |
| --- | --- | --- |
| In an atmosphere of regal elegance fit for a Kaiser, the Lev Restaurant offers itself as the canvas on which Chef Wernbacher applies his colorfully creative strokes, in the form of his food presentations. On a recent visit to this restaurant, Chef Wernbacher's unpretentious melding of ingredients using his own interpretations of historical recipes charmed and impressed us. | | Cuisine - Lev Restaurant |

Our dinner began with Yellowfin Tuna Tartar with sesame oil, limejuice and wafer-thin sliced ginger. A timbale shaped mound of lustrous, moist chopped red Ahi tuna, bright and firm with a pleasant smell of ocean air arrived as a first course. When paired together with the stimulating aromatics of a light bodied Sancerre, we found the 2007 Guy Saget Sancerre, Selection Premiere to be an appropriate suggestion. Next came Crispy Potato Towers Stuffed with Foie Gras, Paprika Reduction blending together the oddly familiar shape of potato in the form of the ever-present 'onion dome' churches in the area, while featuring the creamy richness of goose liver pate. We moved on to the main course of Roasted Lamb Chop with Multicolored Arugula and Red wine Jus. The hallmark of this dish was the deep, earthy flavor of the red wine jus in which we eagerly dipped garnet red tender morsels of lamb, while relishing every bite.

| | | |
| --- | --- | --- |
| Cuisine - Lev Restaurant | | A carefully assembled arugula puree cobbled together with strips of julienne carrot and topped with blanched cherry tomato, acted as a support for the perfectly pink lamb chop. Naturally, a rather complex red wine with layers of interesting flavors was needed to stand up to the dominant taste of lamb. It was time for a Tempranillo from Bodegas Muga, Rioja Spain 2004 that featured the color of very deep ruby red and displayed aromas of dark red berries and loamy earth. |

For dessert Chef Wernbacher reached into his bag of tradition to present us with House made Apple Strudel with Vanilla Sauce and Plum Compote, a typically Viennese specialty that goes particularly good with a full-bodied demitasse of espresso. An Armenian Noy 10 Cognac, presented in a deep snifter to underscore powerful fruit and almond bouquet, immediately followed. We truly enjoyed our dining experience at Lev Restaurant and with the onset of Lviv gaining prominence with tourism off the beaten path, we feel that this restaurant will continue to excel.

Lev Restaurant - Award - Seven Stars And Stripes

by Edmund & Thorsten Buehrmann

Editor: John Lomitola

Editor-in-Chief: Ingrid Lemme
© 2010 ~ Seven Stars and Stripes, Inc.