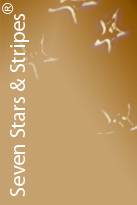 'The Table'
Southhold, NY, USA
Extraordinary
January - 2010
5 Stars & 5 Stripes
Overall - 'Cuisine & Service'
The Ultimate Award:
Seven Stars and Stripes®

The heavy rain and icy winter roads made our trip to the North Fork of Long Island slightly longer than we expected. As we slowly moved along I-495 (The L.I.E.) to the end of the highway, quaint villages, towns and vineyards of the North Fork came into view. We were on our way to Southold, the first English settlement on Long Island (1640) located at the northeastern tip of Suffolk County. We had read and heard some great reviews about a very special restaurant: 'The Table' at The North Fork Table and Inn. Driving through Southhold took about 10 minutes, before we finally arrived at the charming, small, white colonial style home of the "North Fork Table and Inn". The Inn is managed and run by two renowned culinary stars from Manhattan, Chef Gerard Hayden (Aureole, Amuse) and his wife Claudia Fleming (Gramercy Tavern) the Inn's pastry chef. The restaurant/Inn opened in 2006, after being purchased from the prior tenant "Coeur des Vignes".

The North Fork Table & Inn

As we entered the front door of the Inn, we were greeted by Chef de Cuisine Gerard Hayden who was in the process of preparing for the evening meal. The North Fork Table and Inn has been rebuilt from the ground up into a bright, country style inn, with wood floors, fire places, and ceiling beams. After our check in, Rita and I walked upstairs to the second floor guest rooms. Our accommodations were small but comfortable and nicely appointed. We rested until dinner at 7:30PM was served in the first floor dining room, although diminutive, it offered roomy table seating, as well as a series of unique alcoves for more intimate dining. Each table was covered with elegant linen and set with fine china, silverware and crystal goblets. Our special tasting menu, designed by Gerard and Claudia, focused on seasonally inspired, locally grown organic produce, fresh seafood, some from the Peconic Bay and award winning cheeses. Their wine cellar also features award winning L.I. wines.

| | | |
| --- | --- | --- |
| Our meal got off to a great start with a basket filled with an assortment of crisp local breads and butter. Our waitress/server was charming, knowledgeable and extremely helpful in describing each course. Rita and I waited with great anticipaiton as our server brought the first course to the table. What we saw was a beautifully arranged shimmering pink filet of Organic Scottish Salmon & Yukon Gold Potato Cake with Truffled Tartar Sauce and Herb Salad. The added presence of golden straw colored Yukon Gold Potatoes provided an appealing contrast to the eye and promoted a gradual appetite arrousal simply by visual admiration of the dish. The Salmon was delicate and flaky with a noticeable fresh ocean aroma and a sublime flavor. | | The North Fork Table & Inn - Cuisine |

The wine presented for this course proved to be a dry, fruit driven Riesling, Kung Fu Girl, Charles Smith, 2008 Columbia Valley, WA, with low alcohol and brisk acidity thereby providing the necessary compliment to the salmon. A second appetizer of Sautéed Peconic Bay Scallops with Meyer Lemon Vinaigrette and Micro Greens arrived shortly thereafter. We marveled at the bright crimson color of shredded pieces of radish adorning the entire dish creatively mixed together with wedges of orange and mixed micro greens. The wine paring was an especially crisp Alsatian style Pinot Blanc, Lieb Cellars, 2007 Mattituck, NY, with honeyed floral notes, and a big creamy palate. We were acutely aware after the first two courses that we were headed in the right direction in terms of a polished, creative and flavorful experience. Next up, Long Island Duck Breast with Chanterelle Mushrooms and Roasted Butternut Squash-Orange Puree appeared from the kitchen resembling a three-dimensional work or art. Crispy skin atop tender duck breast sliced thinly to reveal perfectly broiled juicy meat instigated an immediate reach for a taste. The portion was that of half a duck including the leg together with a few cippolini onions, whole baby carrots and the almost magical sautéed chanterelles.

| | | |
| --- | --- | --- |
| The North Fork Table & Inn - Cuisine | | We were treated to another Long Island icon, Pinot Noir, Castello Borghese 2006, Cutchogue, NY, which reminded me of an old French saying, "…Cabernet will throw you down and rip your clothes off; Pinot Noir subtly convinces you to take them off yourself." This Pinot Noir displays subtle aromas of mocha and berries followed by exotic flavors of chocolate, black cherry and currants and seems to go perfectly with the duck breast. |

A second main course of Hickory Smoked Bacon wrapped Cervena Venison Loin with local Cider Foie Gras Jus, Red Wine Braised Cabbage and Black Pepper Spaetzle, an all natural venison from New Zealand together with the rich taste of au jus, foie gras and tart cabbage. We loved the peppery spaetzle loaded with eggs and butter and topped with fresh ground black pepper, as it seemed to accompany the venison beautifully in its support roll. Our server recommended Petit Sirah, Lodi, Starry Night, 2006 Sebastopol, California to go with the wild taste of venison. This is a fruit driven spicy masterpiece offering a hint of sambuca and Morello cherry. The dessert, like all other courses came in twos. For starters, Warm Chocolate Soufflé Tart with Black Mint Ice Cream was light, fluffy and deeply chocolate with an opposing cool flavor of mint ice cream. An intense dark ruby-red colored Warre's "Warrior" port displaying plenty of ripe fruit and spice was the well-suited accompaniment to this luscious dessert.

| | | |
| --- | --- | --- |
| Finally the Fig Napoleon with Vanilla Goat Cheese Cream, Concord Grape Sorbet and toasted Pistachios denied us the opportunity to say "no more food" as we dutifully relished this inspired combination of fruits and nuts together with sweet-tart vanilla goat cheese cream. A special favorite of mine, Late Harvest Chardonnay, Wolffer, 2007 Sagaponack, NY winning "Best Dessert Wine" at the 2006 New York Wine and Food Classic, delivered an immediate burst of honey and tropical fruit aromas while an energetic acidity helped to temper the overall elegant sweetness. Each dish simple in its presentation, offered compelling, complimentary, flavor combinations. After 2-1/2 hours of satiating our appetite and engaging in some fun conversation with other diners, we went back to our room for some peaceful slumber. | | The North Fork Table & Inn - Team |

The next morning we had the opportunity to again sample some of Claudia's legendary breads and muffins and spend some time with Gerard and Claudia as they recounted their culinary backgrounds. Gerard is dynamic, personable and bright, and it was a pleasure to spend time talking to "a man with a plan". Claudia is witty, highly creative and attractive. She brings her love of cooking to some of the best breads, desserts and cakes we had ever eaten. They both believe that delicious "home grown" food and excellent service continues to build their brand and has given them a lot of "Great word of mouth" viral publicity. This belief and vision has made The Table at The North Fork Table and Inn, a highly visible and much desired destination for sophisticated diners. Cooking and food are a part of Gerard and Claudia's family heritage, and along the way they had the opportunity to work with some world famous culinary mentors. They worked with famous chef/ entrepreneurs Charlie Palmer & David Burke and ultimately opened Amuse, their own successful, NYC restaurant. Having always had a love affair with the North Fork of Long Island, Gerard and Claudia decided that their "Nirvana" would be a home and a new restaurant on the North Fork in Southold. With the money they received from the sale of "Amuse" they purchased a house as well as the original "Coeur des Vignes" restaurant site in Southold. The North Fork Table and Inn gave Gerard and Claudia the opportunity to live their dream, & change their lifestyle and create the dining experience of their dreams. Their Mission continues to be "Elevate and pay homage to local produce" on the North Fork. The food, service and ambiance are on par with the very best Manhattan has to offer. Congratulations to Gerard, Claudia and kudos to Mary, Alana and the staff for a truly memorable experience.
by Barry & Rita Kay

Editor-in-Chief: John Lomitola
© 2010 ~ Seven Stars and Stripes, Inc.