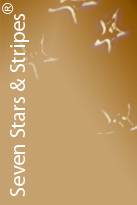 Berlin, Germany

Society - Extraordinary
February 2012
6 Stars & 5 Stripes
Overall - 'Cuisine & Service'
The Ultimate Award:
Seven Stars and Stripes®

Adorning the walls of Quarré Restaurant are the bright, intense colors and quick, broad brushstrokes of the Junge Wilde (Wild Youth) art movement, as interpreted by German artist Stefan Szczesny, who through his art, focuses on the human mystery of inspiration and its artistic expression. After seeing these works of art and meeting Mr Szczesny, we must agree that Quarré is the ideal location for their representation and display as this Berliner venue on street level to the Brandenburg Gate (CLICK HERE) epitomizes the new youthful movement that has taken the city by storm. Excitement is always in the air at Quarré, with its Bistro-style that includes summer outdoor street side seating covered by a retractable awning and some of the most superb, original menu items, the inspired work of Chef de Cuisine Sebastian Völz (CLICK HERE).

Quarre Terrace

The restaurant itself is run by Restaurant Manager and Master Sommelier Hagen Hoppenstedt, a Gault Millau award winning "Sommelier of the Year, 2009" with the wine list, service and overall experience a reflection of his elegant style. Together, Hoppenstedt and Völz have catapulted Quarré into the forefront of Berlin's lively and competitive culinary scene. I would say that what sets Quarré apart from the rest would be consistency, menu creativity and overall gracious service with great ambience. With a daily menu that features seasonal adaptations to capture only the freshest available ingredients, Quarré appears to have something for everyone including vegetarian and healthy options. Our particular dining experience was comprised of a tasting menu featuring a selection of Chef Völz's favorite items but upon being seated, someone in our party had asked if his craving for Green Snails could be accommodated and before you knew it, Snails were added to the tasting menu without missing a beat.

| | | |
| --- | --- | --- |
| So, we began with Sweetbreads, Raw Marinated Artichokes with Potato Fond (CLICK HERE) marinated slices of potato, young garlic, chips, aioli with herbed potato sauce. Rich and creamy, Sweetbreads have a delicate flavor and firmer, velvety-smooth texture and with the acidity of the marinated artichokes proved to be a pleasant synergetic relationship. Wine for this course would have to stand up to the rich, succulent Sweetbreads and Hoppenstedt suggested 2003 Meursault Genevrieres, Francois Mikulski, a full-bodied Premier Cru to compliment the dish with buttery notes existing along side elements of citrus and equally balanced minerality. | | Quarré Restaurant - Cuisine |

Now comes the Green Snails in Herbed Velouté, added to the menu last minute because of a craving, proved tender and juicy while lightly bathed in a simple but silky smooth herbed velouté properly seasoned without overpowering the snails. Our entrée of Brandenburg Venison, Pancetta Chips, Cabbage and cold stirred Cranberries arrived, prepared precisely medium rare and complimented by the salt-cured pancetta and sweet/tart flavor of cranberries. A lovely 2000 Clos Vougeot Domaine Forey Pere et Fils, with awe-inspiring structure ripe with cherry, plum and red berries and balanced tannins worked to support this complex course. A delightful intermezzo of Sorbet of Rose Champagne with Pepper Cherry, Lemon Zest and Sugar Straw was served next followed by Warm Chocolate Cake, Sour Ice Cream with Mint & Rum Jelly.

Quarré Restaurant - Cuisine

To round out the wine selections, for dessert Hoppenstedt recommended 2008 Kracher Beerenauslese, produced by one of my favorite Austrian winemakers, offering a stimulating aroma of golden grapefruit, orchard apricot and Fuji apple while coating the palate with a balanced structured acidity and sweetness. Hoppenstedt followed through after dessert with a surprise aperitif of high-quality pear spirits created personally by him, made the old-fashioned way in small batches through proper distillation techniques acquired from years of experience with an 80yr seasoned expert. The whole dining experience at Quarré was charming, gracious and well prepared with an emphasis on progressive, fresh cuisine changing seasonally, with inspired and imaginative preparations.

2012 - Quarre Restaurant - Seven Stars And Stripes - Award

by Edmund & Thorsten Buehrmann

Editor: John Lomitola

Editor-in-Chief: Ingrid Lemme
© 2012 ~ Seven Stars and Stripes, Inc.