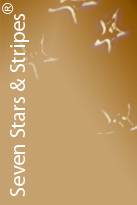 New York, USA
Merit
May - 2010
4 Stars & 4 Stripes
Overall - 'Cuisine & Service'
The Ultimate Award:
Seven Stars and Stripes®

The Ho-Ho-Kus Inn & Tavern sits in the quaint township of Ho-Ho-Kus, New Jersey. It was built in 1796 by Andrew Zabriskie as a gift to his son. In 1890 it became a Tavern and over the ensuing years experienced a number of different names, owners and proprietors. The Inn was at time a favorite of former President Nixon and assorted celebrities who lived in Bergen County. New Jersey. Gordon and Laurie Hamm, long time residents of Ho-Ho-Kus and admirers of the Inn, purchased and reopened the Inn December of 2009 after a seven-month, 1,500,000 renovation. The civic minded Hamm's rebuilt this landmark to preserve an iconic venue for the town, and to bring a new cache and innovative cuisine to New Jersey.

The HO HO KUS Inn & Tavern: Hermitage Room

The menu designed by Executive Chef Bryan Gregg, a graduate of the Pennsylvania Institute of Culinary Arts, and culinary world traveler, offers local organic produce and meats to suit today's healthy style dining. Gordon Hamm is a partner in a highly successful Garage Management business, but has always loved the idea of creating a gourmet restaurant of his own. On a recent Friday night in April, Rita and I dined at the newly renovated Ho-Ho-Kus Inn and Tavern, one of New Jersey's most talked about gourmet venues. In the past I had eaten at the old Ho-Ho-Kus Inn and found that although the food was high quality, the venue was rundown and in need of a thorough rejuvenation. I was quite impressed at how Gordon and Laurie had converted a centuries old building into an elegant, beautifully appointed dining venue.

The HO HO KUS Inn & Tavern: Crystal Room

Walking into the Inn we were greeted by a charming, beautifully attired hostess who led us to our table where Gordon and Laurie were waiting for us. Each of the rooms at the Inn have names based on its history. That evening we dined in the magnificently decorated Crystal Room, which reflects the opulence and elegance of a dining room in a turn of the century mansion. It has "claret red" walls, sparkling crystal chandeliers and luxurious carpeting. The "Crystal Room" also features a specially designed floor to ceiling, wine cabinet with crystal like glass panels, displaying an extensive and ultra luxe wine collection.

| | | |
| --- | --- | --- |
| In contrast with the restaurant's previous incarnations, the Hamm's have constructed a sophisticated yet family-friendly place, as well as a more relaxed dress code to appeal to businessmen, young families, locals and tourists. Just before leaving for home, Gordon gave us a "cooks" tour of the various catering and private dining rooms the Inn offers. Among those private dining rooms is the Library Bar, with a unique haberdashery flair, as well as the Tavern room Bar. A special spacious room for men and sports oriented women and families. This room has large flat panel TVs, wooden tables, and access to an old world, impressively large wood and brass "vintage" bar. The Tavern Bar is open until 2AM, and offers a comfort food menu. It is a great place for sports talk, card games, and a temporary relief from every day stress. | | The HO HO KUS Inn & Tavern: Crystal Room |

It was fitting that we started our dinner with an East Coast favorite of Maryland Crab Cakes with Watercress, Citrus Salad and Gribiche Sauce consisting of the finest pure super lump meat pan seared and served over fresh pungent watercress. This was combined with a salad of citrus in a Gribiche sauce, consisting of a mayonnaise style sauce made by emulsifying hard-boiled egg yolks and mustard with a high quality oil. The sauce is finished with chopped pickles, capers, parsley, chervil and tarragon. A specialty of the Ho Ho Kus Inn, Salad of Pear Tomatoes and Seasonal Vegetables with House Vinaigrette demonstrated an uncanny ability to pair beautifully with and compliment the crab cakes.

| | | |
| --- | --- | --- |
| The HO HO KUS - Inn & Tavern - Cuisine | | The enjoyable appetizers were followed by two scrumptious fish entrées beginning with Roasted Red Snapper with Cauliflower Romanesco Puree, Micro Coriander and Vadouvan Spiced Nage for a decidedly South Asian accent. The Red Snapper having been expertly roasted in a hot oven thereby crisping the skin of the fish while at the same time keeping the inside meat moist, was topped with a sauce of fresh tomatoes with herbs, nuts, hot chiles and red wine. A paste of roasted garlic and onion with herbs, a sort of Indian Masala, together with micro coriander greens were all delicately placed atop an expertly made spiced nage or aromatic court bouillon made from herbs. |

The second entrée of Arctic Char Confit, Horse Radish Foam and Chioggia Beets combined a unique salmon-like fish of the far North with Italian beets made up of concentric rings of red and white flesh for a spectacular visual appeal. The meat of the fish was tender as can be, since it was slow cooked in its own juices and rendered fat and spices. The wine of choice for both entrées were Kendall Jackson Chardonnay 2006 and Stella Pinot Grigio 2008. I was impressed with the way KJ Chard displayed its unique characteristics derived from the coastal vineyards owned by them, offering notes of citrus oil, abundant fruit and refreshing acidity. This wine consistently rates around 90 each year despite being reasonably priced.

| | | |
| --- | --- | --- |
| The HO HO KUS Inn & Tavern: Award | | My impression of the Stella Pinot Grigio coming from the border region of Friuli Venezia Giulia, was one of being uplifting and lively while displaying subtle aromas of alpine flowers and pure glacial waters. Our dessert of Madeleines and Flourless Chocolate Cake turned out to be the final crowd-pleaser together with an assortment of International exotic teas and rich full bodied coffee. The Madeleine's flavor is similar to, but somewhat lighter than pound cake, with a pronounced butter-and-lemon taste; and exceptionally appropriate finish of a superb dining experience. |

TripAdvisor: Ho Ho Kus Inn & Tavern

by Barry Kay

Editor: John Lomitola

Editor-in-Chief: Ingrid Lemme
© 2010 ~ Seven Stars and Stripes, Inc.