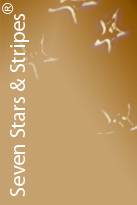 VIA ROMA
Beijing - China
Society - Extraordinary
6 Stars & 5 Stripes
Overall - 'Cuisine & Service'
The Ultimate Award:
Seven Stars Award™

Preparing for a visit to Beijing will conjure up all kinds of images of the deep historical kind, of 850 years of existence, of Ming and Mongol Emperors, of walls of incredible architectural feats and length, of wars, law and order. But nothing will prepare you for the juxtaposition of the ancient structures against the modernity of skyscrapers, bridges and stadiums. It was within this context that we were invited to review the Via Roma Restaurant at the Kempinski Hotel, Lufthansa Center in the heart of this complex and diverse city. After a leisurely drive from the airport to the hotel, Managing Director Gerhard E. Mitrovits met us at the entrance and graciously laid the groundwork for our stay, welcoming us to his domain.

Arrival: Thorsten J. Buehrmann & Gerhard E. Mitrovits

Our minds were open but with only the highest culinary expectations, since our pre-review homework alerted us to the multiple accomplishments and recognitions Chef Francesco Sanna had received over the years. It seems that Chef Francesco had recently won the "4th Barilla Pasta World Championship" held in Parma Italy, which added a significant feather in his cap. Under the guidance of Executive Chef Bela Rieck, and Director of Food and Beverage Bernd Rudigier, Chef Francesco has come into his own and continues to develop and improve his eclectic Italian style in the heart of the Orient.

| | | |
| --- | --- | --- |
| Upon taking over the job of Head Chef for Via Roma, Francesco ramped up the menu by making substantial changes to the status quo, developing menu items, and testing new cuisine ideas. After finally altering the degustation menu at least five times until he made his mark with extensive and unique versions of iconic Italian staples, Chef Francesco hit his stride. We couldn't help but wonder how all the creative energy flowed from the source and transformed itself into picture perfect menu items with dynamic and complex taste profiles. As a result, he has won several awards for the restaurant including, Best Italian Restaurant by Voyage Magazine 2014, Best Italian Restaurant by That's Beijing Magazine 2014 and Best Italian (Hotel) Editor's Pick by City Weekend 2015. | | |

'So, where do we start', we asked Chef Francesco. His response by way of his facial expression was priceless and classic Italian! with both hands apart, fingers together and shoulders shrugged, we just got the feeling that all we had to do was to sit back and leave everything to him. Kitchen staff alone cannot do what it takes to produce a successful dining experience, so it involves dining staff including sommelier Heng Gui, who guided us through each cuisine course with the appropriate wine selections. Keep in mind, the dining atmosphere is casual, with relaxed service but the attention to culinary detail and the wine pairings were exceptional. Here is an example of what we experienced during our degustation menu: An elegant Amuse-Bouche (CLICK HERE) of three items served together on a long rectangular ceramic plate like tapas, consisted of Ricotta and Black Summer Truffles, Balsamic Pineapple & Parma Ham, and Eggplants with Buffalo Mozzarella in Pacchero Pasta.

Francesco Sanna Cuisine

This introduction to our mentor's cuisine made us stop and think carefully about what it takes to produce seductive eye-appeal together with concentrated flavors as a tantalizing lure to suggest a sneak preview of things to come. Sommelier Heng Gui was busy organizing his pairings so that we could start with the aperitif Carpene Malvolti Prosecco di Conegliano NV (Veneto, Italy), offering fresh, crisp, light and refreshing components to complement amuse bouche. Moving forward brought our starters to the table, consisting of Duo of Goose Liver and Seared Scallop in Orange Butter Sauce.

| | | |
| --- | --- | --- |
| Francesco Sanna Cuisine | | The goose liver fascinated me, because of the delightfully sublime mouthfeel, impressive with a type of creaminess that seemed unparalleled. At one point after caressing a small portion of Foie Gras in my mouth, I began to realize how far onwards and upwards Chef Francesco has propelled himself towards the quality and creativeness of world renowned chef Heinz Winkler of the Seven Starred Restaurant RESIDENZ, in Bavaria. A soup of Porcini Mushroom with White Truffle Oil appeared decorated with wafer thin slices of fresh white truffle adding to the addictive aroma and taste. |

I must say that the next course arriving in two distinct dishes, although intermediary, conjured up some of my fondest culinary recollections from the evening. The first being Risotto with Strawberries and Prosecco (CLICK HERE), which looked so delicately blush tinted and creamy and tasted so divine. And the second, Malloreddus (Sardinian Gnocchetti) with Fennel Sausage, Cherry Tomatoes, Cream of Bell Peppers and Pecorino Sardo Cheese, an original creation of Chef Francesco, became the recipient of the prestigious Barilla Pasta Championship 2015 award. As we moved along through the courses, I became more and more enamored and in awe, that I was in the presence of a true rising culinary star. A super bottle of 100% Montepulciano d'Abruzzo, Lavatti Selezione, displaying all the earthiness of its soil origins and remaining silky smooth, thereby happily complementing and coexisting nicely side by side with the gnocchetti.

| | | |
| --- | --- | --- |
| Continuing our journey, Chef Francesco now introduced us to his main course of Braised Osso Bucco with Gremolata Sauce, turning out to be a complete step out of the box from the traditional recipe. It was hard to imagine a more unusual way to construct this dish, which ordinarily would have arrived as a bone-in hunk of meat in the middle of a pool of thick tomato sauce and either polenta or mashed potatoes. | | Francesco Sanna Cuisine |

Francesco's signature on this version was to start with delightfully tender morsels of veal shank meat off the bone, artfully organized into a small round shape and placed on top of a drizzling of rich tomato sauce. On top of the meat comes more thick sauce to which a topping of gremolata (finely chopped garlic, lemon zest and parsley) had been added and spiked with a sprig of rosemary. A side of delicate saffron risotto is the only accompaniment besides a deep royal ruby red glass of Nittardi Chianti Classico Riserva 2008.

| | | |
| --- | --- | --- |
| Francesco Sanna Dessert | | It turns out that a kitchen of this quality and creativity must have a balanced team of experts, and so we came to know Chef Francesco's own family recipe for Tiramisu. We were impressed by the quadruple play of Tiramisu, Valrohna Chocolate Mousse, and Cremino Cake "Torino Style" with a side of White Coffee Ice Cream. |

This was a decidedly regional Piedmontese concoction contrasting three types of chocolate with 'white' coffee ice cream to much acclaim at our table, as our server had to listen to the sounds of one 'wow' after another followed by a satisfying 'ummm'. Soon the digestive trolley arrived prominently displaying an extra large bottle of Nonino Riserva Grappa the thought of which warmed my soul, along with a small plate of Italian Inspired Petit Fours, to warm the taste buds and put them to sleep. We concluded that with the likes of Chef Francesco Sanna, we were in the presence of a special talent on the rise to be heard from for a long time to come.

Via Roma - 2015 - Seven Stars Award

by Thorsten Buehrmann

Editor: Ingrid Lemme

Editor-in-Chief: John Lomitola
© 2015 ~ Seven Stars and Stripes, Inc.