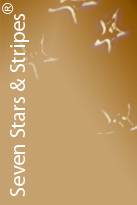 Hotel Atlantic Hamburg

Hotel Atlantic
Hamburg - Germany
Extraordinary
November 2013
5 Stars & 5 Stripes
Overall - 'Hotel & Service'
The Ultimate Award:
Seven Stars Award™

The Kempinski Hotel Atlantic, though partially under renovation, may still be considered Hamburg's historic flagship hotel. A remarkable landmark in the heart of this special city since 1909, with gracious architectural details and a well-kept façade, the Kempinski Hotel Atlantic is worth the trip to Hamburg any time of the year, as residing here has become a Hanseatic tradition. The Kempinski Hotel Atlantic was featured in the 1997 James Bond movie "Tomorrow Never Dies" where several scenes were filmed, but the most memorable was the stunt with Pierce Brosnan climbing from the famous Atlantic Suite to the globe on the hotel roof.

| | | |
| --- | --- | --- |
| Also of interest, singer and song writer Udo Lindenberg resides at the Kempinski year-round, however we missed running into him during our stay on this occasion. The Kempinski Hotel Atlantic Hamburg has been a culinary institution since it opened its doors, adding to the success of its meeting, wedding and banquet business. We can assure you that the lobster bisque taste and presentation is still a must. While residing in the newly renovated Five Star accommodations, we unfortunately encountered cleanliness issues, during the course of our stay. | | Hotel Atlantic - Accommodation |

The Kempinski Hotel Atlantic Hamburg is perfectly positioned on the shores of lake Alster and our view of the charming sailboats was incomparable. Peter Puschnik has been the Kempinski Hotel Atlantic's General Manager for years, and we hope to visit him again when renovations are completed.
by Thorsten Buehrmann

Editor: Ingrid Lemme

Editor at Large: Tim Nielsen

Editor-in-Chief: John Lomitola
© 2013 ~ Seven Stars and Stripes, Inc.