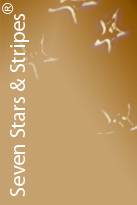 "Goose bumps in paradise" We landed in Barcelona on a radiant, cheerful winter day (spring temperatures for Barcelona, that is!); the hill-top suburban resort is just a twenty minute drive away. Gran Hotel La Florida has the utmost strikingly panoramic views of Barcelona, the Mediterranean Sea and the surrounding countryside, one could possible imagine. The scene gave us goose bumps, actually more my photographer Arno Goudschaal, since he is a highly acclaimed artist. This luxury resort resides 985 feet above Barcelona city, still just fifteen minutes to action, museums, and art. Art; these historic, modern, splendorous halls are filled with art and sculptures by significant, internationally renowned artists. Hotel La Florida's original façade has been declared a historic landmark. Just a few years ago the historic building was rescued from abandonment by restoring the antique decor and structural elements and by respectfully preserving the natural environment, the mountain top and lovely gardens. The most unique aspects is its perfect harmony of antique, traditional and modern style; wrought iron and antique carpentry blend here to easily with stainless steel and polished glass. Over the years Jimmy Stewart, Rock Hudson, Hemingway, and royalties such as Princess Fabiola and the Prince of Belgium resided here, just to mention a few. Check-inn was professional and charmingly efficient, the front desk personnel adjusted immediately to our language of choice, English.

| | | |
| --- | --- | --- |
| Hands-on Director of Operations Thierry Naidu's highly creative, distinctive taste is felt overall. This dressed-for-success, instinctual and highly intellectual man directs with ease; one feels that the Gran Hotel La Florida is his favorite child. Naidu had been hired as European Director of Development by the David Stein Group and before that (for about a decade) he was the GM of the fantastic Chateau de La Chèvre d'Or on the French Riviera. Asked about his success, he comments humbly that he never wrote a resume in his life. The Stein Group is known for their happy handed knack of choosing top-notch people. | | Thierry Naidu & Thorsten Piosczyk |

Our Accomodations: Chic, sun-filled, a contemporary great room with spectacular view overlooking Barcelona and the Mediterranean Sea; tall windows and high ceilings with efficiently shaded balcony and a congenial bathroom. Art nouveau is the decoration style and the color combinations alone deserve an award. Since the temperatures were already up there we appreciated the AC with climate control. Simone would have loved this luxurious bathroom, this time she could not travel with me; I appreciated IT access and Plasma TV.

"To sit in the shade on a fine day, and look upon verdure is the most
perfect refreshment." Jane Austen, English novelist (1775 - 1817)

The pool area and wet bar was fabulous, the kind where the edge seamlessly overlooks the sea. The service overall was very attentive and polite. Breakfasts were served either on the terrace in the already warm morning sunshine or inside. Awesome coffee, great variety of freshly squeezed juices with plenty of international trimmings and very important: newspapers from all around the globe. We had dinner in the unforgettable 'L'Orangerie' restaurant that night, so little time . . . . so much to do.

The Gran Hotel La Florida spa's mission was to create the ultimate experience in relaxation and tranquility. Naidu has accomplished the union of this historic building with the serenity of the natural surroundings through a 122 ft. edgeless, stainless steel indoor / outdoor swimming pool! Perched precariously, this specialty pool seems to spill right off the side of the mountain and down onto the city below.
"All my possessions for a moment of time." Elizabeth I (1533 -1603)
Then we relaxed in the stainless steel hot tub until our skin was as soft as a baby's back. Right out of the sauna we were able to cool down with the crystals of an ice fountain in the spa's courtyard. So little time, we were hungry and good for dinner…
by Thorsten Piosczyk & Arno Goudschaal

Editor-in-Chief: John Lomitola

© 2005 ~ Seven Stars and Stripes, Inc.