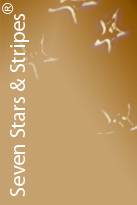 Long Island, New York - USA receives

Merrit - Extraordinary
February - 2006
4 Stars & 5 Stripes
Hotel & Service

The Ultimate Award:
Seven Stars and Stripes™

Nestled among the dunes of Montauk, New York at the very tip of Long Island, Gurney's Inn Resort, Spa and Conference Center has for years been a place for stressed New Yorkers to escape the pressures of the city since many years. Gurney's Inn is located only 110 miles form New York City and may easily be reached by car, bus, Long Island Railroad, or by private aircraft. Montauk is the very last gem on the string of the famous Hampton's pearls. Montauk has been referred to as "The Land of many Winds," it gets breezy at times. That's because it's enclosed on three sides by water. To the south and east the Atlantic, with its long, large swells, crashes along the shore. The usually calmer waters north of Montauk lap along the coast, and nestled in between is lots of wildlife reserve and this ever-so-charming, little country town Montauk, American Dream Town USA 2003. The first town ever receiving the American Dream Town award for most pristine, patriotic and prettiest in the US.

| | | |
| --- | --- | --- |
| Check-inn was quick, warm and friendly. We were residing at the Crows Nest, a small one bedroom cottage build right into the sand with unparalleled, breathtaking ocean views. The interiors were most charming. Soon after we'd unpacked we were on the way to discover the famous Sea Water Spa everyone is talking about. The spa receptionist smiled as though she just emerged from a relaxation therapy herself. The spa director, looking as if she just jumped out of the latest Vogue fashion magazine, welcomes us personally. | | |

Ladies and men spa pavilions are separate, two identical spas. We sank into fluffy white terry robes, received additional towels, shower slippers, and lockers. All we had to bring was our swimsuits, exercise clothing and our Nike's. The king-sized, ocean view seawater pool has windows from ceiling to floor that enhance the relaxing and healthy ambiance. The crystal clear turquoise seawater is drawn from Gurney's own deep sea water wells. There is no comparison to swimming in a regular fresh water pool. We were floating, while the healthy seawater minerals were penetrating our skin to the soul. The spa is worth alone the trip.

| | | |
| --- | --- | --- |
| | | We were starving and ready for our dinner at the Sea Grille, overlooking the mesmerizing Atlantic Ocean. Simone looked marvelous in her black Ralph Lauren dress; little did we know that the master de couture owns since an estate right next to Gurney's Inn. Zelco the Maitre d' welcomed us. A romantic table for two. The newly renovated Sea Grille's ambiance conveys a sense of tranquility presented with the uncompromising hospitality of the Monte family, keeper of the inn. They are celebrating this year their 80th anniversary. Eclectic decor emphasized the presence of the past combined with today's gourmet dining expectations. |

Montauk is renowned for its fishing, a fact reflected on the menus of the busy Sea Grille. Offering international selections with an emphasis on morning-caught fish, locally harvested shellfish; local farmer's organic produce and regional specialties such as the famous Long Island Duck. Spa guests may choose from a spa cuisine menu featuring preparations of the freshest ingredients in calorie counted portions, low in fat, cholesterol and sodium. Light, romantic piano music filled the high caeiling dining room; though the deep carpets swallowed all other sounds. Our dinner was superb and this dramatic ocean view 'one-of-a-kind'.
Asking GM Paul Monte about his success: "My family defines hospitality as a tradition, passed on from one generation to another in order to establish and reinforce a strong sense of identity. More specifically, our family tradition offers a unique opportunity for employees, friends and guests to develop & strengthen the ties that bind. Our family traditions differ from general traditions in that they bring intimacy and a special closeness not only to loved ones."
"Paul Monte and the internationally recognized Hotel Design Firm Di Leonardo had carefully planned a
multi-million dollar renovation with the intention of preserving the old world style and beauty
of the famous, historic inn. Paul is in preparation for the 80th anniversary party,
and NY State Governor Pataki is invited." ~ TB
by Thorsten & Simone Buehrmann
© 2006 ~ Seven Stars and Stripes, Inc.