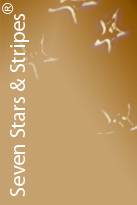 Prague, Czech Republic receives

Society - Extraordinary
January - 2005
6 Stars & 5 Stripes
Overall - 'Hotel & Service'
The Ultimate Award:
Seven Stars and Stripes®

We arrived at Prague international airport in the early morning hours of a fine sunny, crisp January winter afternoon. We were well rested after a few hours of uninterrupted deep sleep in one of Blue Stars Jets™ private airlines and not ´jet-legged` as usual. A long-stretched, elegant Mercedes limo expected us. Our professionally uniformed chauffeur welcomed us in English, his winning smile made us feel at ease. Prague symphonies, eternal city here we come! After a relatively short ride (about 15 minutes) our driver approached the golden doors of the Savoy Hotel, perfectly located just steps away from the heart of the Golden City and Prague's Castle with its famous St. Vitus Cathedral, and Strahov Monastery. Prague's quintessential Castle is the most interesting historic sight and a must see, it is the largest and most breathtaking ancient castle building in the world.

Our arrival at the Savoy was grande, helpful bell staff took over from here, so we could be welcomed by Miss Tanja Dandárová in perfect English, whishing us a wonderful stay. General Manager Eric van Dal welcomed us personally and invited us to a glass of Czech champagne, a nice gesture that is granted to each new arriving guest.

Our accommodation, the Savoy honeymoon suite, was a rather large, precious apartment located on the 8th floor of the historic hotel building. An equally large private terrace allowed us magnificent views over the red-shingled rooftops that surround the ancient castle. The Savoy suite is a stunning, elegantly furnished suite with silky wall papers and a romantic baldachin over the antic four poster bed. These accommodations were superbly maintained.

Thorsten Piosczyk & Eric van Dal

Phil Collins, Tina Turner, H.R.H. Princess Caroline just to mention a few of the people who stayed in these outmost, royal accommodations. Simone has a thing for Phil Collins and four poster beds, we fell in love.

After Simone freshened up, we went for a walk along the Petrin hill with amazing views of Prague that reminded us of the hilly streets of San Francisco. We got to Lesser Town with the magnificent Church of St. Nicholas and Kampa, a fascinating district known as Prague's Venice. Lesser Town was founded in 1257. From here it is only a few minutes walk to the medieval Charles Bridge and the Old Town Square. Cobble stoned streets were filled with happy faced shoppers and while Simone got more and more enchanted with uniquely decorated boutique windows, I held on to my Amex!

It is imperative to visit the Jewish town of Prague, called Josefov, part of it is a historically restored synagogue, the oldest synagogue in Europe which is still functioning dating back to the thirteenth century. There is a cemetery where Franz Kafka was buried.

Our second night I spent in a comfortable red velvet covered antique theater chair overlooking our private balcony next to the most beautiful, elegantly dressed blond woman I had ever seen ;) Simone. We were watching La Traviata at the Prague State Opera, the golden splendor was awesome, insane! On January 5, 1888 the state opera was opened with the performance of Wagner's opera, The Mastersingers of Nürnberg.

We got to understand why Prague is considered as one of Europe's most beloved cities. Seven Golden Stars and Stripes for the Golden City of Prague!
by Simone Buehrmann & Thorsten Piosczyk

Editor: John Lomitola

Editor-in-Chief: John Lomitola
© 2003 ~ Seven Stars and Stripes, Inc.