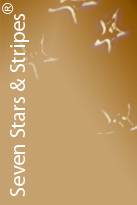 The St. Regis Saadiyat Island

Saadiyat Island · Abu Dhabi
Society - World Level Perfection
March 2013
6 Stars & 7 Stripes
Overall - 'Hotel & Service'
The Ultimate Award:
Seven Stars Award

Our journey on Emirates Airlines was booked in First Class – Private Suites from Düsseldorf to Dubai, where a review of the Burj Al Arab had been on our agenda and from there we continued to Abu Dhabi, our ultimate destination. Emirates Airlines provides complimentary Chauffeur-drive service with a specially commissioned fleet of Mercedes and Volvo cars for their 1st and business class guests within the entire UAE. It's a good hour between these two incredible cities, depending on where you are going. We were on our way to experience the St. Regis Saadiyat Island Resort, located 20 minutes away from Abu Dhabi's International Airport. Abu Dhabi is the capital of the United Arab Emirates and sits on a T-shaped island extending into the Persian Gulf.

| | | |
| --- | --- | --- |
| The St. Regis Saadiyat Island Resort, Abu Dhabi is located on an immaculate beach and framed by the impressive Saadiyat Beach Golf Course. The resort features fewer than four hundred guest rooms, all with private terraces, offering breathtaking views with stunning clarity of the seductive Arabian Sea. The 'Signature St. Regis Butler Service' that is available to all guests was incomparable, and every unique requirement was handled in a personal style. | | The St. Regis Saadiyat Island - Accommodation |

Our accommodations, with superior sea views, were exquisitely furnished, featuring a clean relaxing modern Mediterranean look with casually placed turquoise accents, combining classic sophistication and modern luxury in true St. Regis style. The St. Regis Saadiyat Island Resort features 7 eateries and restaurants, featuring a beach venue, steak house, all day dining facility, Asian eatery, Mediterranean bistro, Patisserie and lobby lounge. We experienced the Sontaya, a South East Asian Restaurant with incredible views, excellent food and attentive service. We highly recommend the Vietnamese Chicken & Crab Soup and the Crispy Duck. After dinner, we had our nightcap at the Manhattan Lounge while gazing at the starlight reflecting on the beach.
General Manager John Pelling, originally from England, operates a well-maintained house both in service and cuisine. He worked for twenty years in Asia and since over a decade in the UAE, mainly in Dubai where he was involved in the openings of Emirates Towers and Madinat Jumeirah, as well as managing Raffles Dubai. Starwood unveiled the first of three St. Regis Hotels in The Middle East about a year ago with the debut of The St. Regis Saadiyat Island Resort, Abu Dhabi.
by Edmund & Thorsten Buehrmann

Editor: Ingrid Lemme

Editor-in-Chief: John Lomitola
© 2013 ~ Seven Stars and Stripes, Inc.