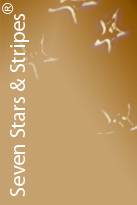 Vip Tours | 1 | 2 | 3

The Grand
Amsterdam, Netherlands
Extraordinary
August - 2003
5 Stars & 5 Stripes
Overall - 'Hotel & Service'
The Ultimate Award:
Seven Stars and Stripes®

If you think that New York is hustling and bustling? For heavens sake, go and visit Amsterdam! - Amsterdam is often referred to as one of the most colorful and unique cities in the world, surrounded by fields of red and yellow tulips, windmills and wooden shoes. Thinking of Amsterdam meant: Van Gogh, Canals, Diamonds as well as the hiding place of Anne Frank and her family. Amsterdam is more! More history, more culture, more diversify and even more freedom ~ but we'll get to those coffee shops later in the story... The Dutch city of Amsterdam enjoys a great fame for being the proud owner of one of the most important intact historical city centers in the world. The distinctive Amsterdam city scape is dominated by canal mansions characterized by narrow, tall facades and crowned by richly ornamented gable tops and is the nation's capital, more than 700 years old. Amsterdam was very little destroyed during WWII compare to Rotterdam. Speaking of WWII, the Dutch resisted until the city of Rotterdam was decimated by German bombers. If this hadn't happened Amsterdam may never have reached it's status as capitol of Holland.

| | | |
| --- | --- | --- |
| We began our trip at the "Elite Lounge" of KLM (with an open fire place) overlooking one of the most advanced, modern airports in the world, John F. Kennedy. We tried a little of the delicious Dutch Gouda from a creative fruit & cheese platter ( the size of wagon wheel) with a fine glass of Bordeaux. Great, open welcome smiles on board of the 747 KLM, a nonstop flight for the veteran, back to its home base in Holland. Here is our chance to review the recently re-launched World Business Class, which KLM has neglected in the past. | | |

KLM Royal Dutch Airlines, which was founded 1919, operating under the same name to this day, is the oldest scheduled airline in the world. By the end of that year, the company had carried 345 passengers, 22 tons of cargo and three tons of mail. The airline operated its first intercontinental flight to Indonesia, then still the Dutch East Indies, in October 1924.

Regular scheduled flights to the Far East began in 1929 and in May 1946, KLM was the first continental European airline to open transatlantic services to the USA. KLM and its partner airlines operate a route network connecting more than 500 cities in 90 countries on 6 continents.

The 60 inch wide / 150° recliners are comfortable and allow plenty of leg space. As a matter of fact, we couldn't reach the seat in front of us with our toes, which allowed us to convert to a relaxing, almost horizontal position. The service at this level was exquisite, unobtrusive and ever-present.

The on-board cuisine was above average, a four course gourmet meal, prepared by master chefs de cuisine 'Het Gilde van Meesterkoks' with a inspiring wine selection by 'Hubrecht Duijker'. In short: it was a delight to "hop" over the ocean with KLM, which is once again renowned for personal comfort and amiable service. We reached Amsterdam, our final destination, perfectly on time.

Thorsten Piosczyk - KLM WBC

Our American Dream Travel TIP: choose the upper-deck level on the plane which has even more leg space, it is less busy and we could actually sleep. For more information about our KLM review, please click here.

Amsterdam! "Wow, what a city!" Be prepared for the extraordinary. Remember our NYCity taxi cabs and the frustrated drivers? The cabs at Schipool-Airport are mostly Mercedes S-Type, indeed a different taxi style. No yellows. Our 'friendly' taxi driver got stuck in traffic, so far we could identify! The annual gay parade was in full action, with black leather hot pants, Dalmatian spot sprinkled tops, uncounted gay males on little boats on the lovely canals, smiling and waving and celebrating their freedom; 250.000 spectators applauding. We loved every single second of this spectacular. The other land of the free...


MOD Haydi Weenstra & Thorsten Piosczyk
Our domicile for the weekend was the Grand Dame of Amsterdam, ideally located in the heart of its historic center, set between two picturesque canals, and only a stone's throw away from the key financial institutions and the famous Dam Square. And Grand she is, presenting all the comfort and luxury of a world-class hotel. May we assure you that the building itself is everything and much more than we saw in brochures or on any of the history channels. In one word; "Breathtaking"! Manager on duty Haydi Weenstra, was expecting us.

The buildings that are today occupied by The Grand Amsterdam have been an integral part of the fabric of their capital city for more than 500 years. They were originally constructed in the 14th century as one of the most important nunneries in the city, the Convent of St. Cecilia and St. Catherine...

And since we couldn't wait, Haydi took us right away on a "Grand Tour", follow us... please click here for the pictues.

...but the European Reformation and the spread of Calvinism in Holland brought an end to the convents by 1578, at which time the buildings fell into the hands of Amsterdam's city leaders. They converted part of the property into a "Logement voor Princen en Grote Heeren", literally lodging for princes and great lords. The buildings, which are today known as the Princenhof or Prince's Court, hosted such eminent guests as William of Orange, the Duke of Leicester, Maria de Medici and William V amongst others. Talk about a Dutch Dream...

Roundabout 1597, part of the precious 'Princenhof' was also used as meeting place for the Amsterdam Admiralty Board. Together with similar boards from four other Dutch ports, they managed the maritime affairs of the Republic. Amongst their duties were commissioning the construction of ocean vessels meant to serve in war or voyages of discovery and overseeing the operation of the navy.

In 1647 the 'Princenhof' had all but ceased to serve its original purpose as lodgings for eminent guests and the remainders of the buildings were subsumed into the Admiralty. The growing power and importance of Holland as a maritime nation was symbolized in 1661 by the addition of the southern wing designed by Willem van de Gaffel in, if I may say so, splendorous classic style. This was at a time when Holland was in its heights of maritime influence before the British naval supremacy.

In the 18th century Dutch maritime power was on the wane, a process culminating in the arrival of the French in 1795, after which the nation's maritime affairs were administered from The Hague. In 1808, King Louis Napoleon took up residence in the old City Hall on Dam Square, forcing the city leaders to move Amsterdam's government to the former Admiralty building, a function the property was to retain, despite extensive renovation and a number of additions, for 180 years until 1988.

The wedding of Princess Beatrix (now Queen of Holland) to Claus von Amsberg (a German blue blood) on March 12th 1966, took place at The Grand ~ then and today the Council Chamber.

This historic marriage chamber, decorated with magnificent frescoes and irreplaceable stained-glass windows, they are portraying scenes of married life, was designed by Chris Lebeau in 1926. Overlooking pretty gardens, the historic chamber is now dedicated to private events. Only on weekends, in true and faithful harmony with the Dutch past, civil marriage ceremonies are celebrated here.

In 1989, the historic site was purchased by La Compagnie Internationale Phénix Hotels, Paris. The company converted the buildings, following a meticulous and sensitive restoration, into The Grand Amsterdam, a luxurious destination hotel that re-opened its doors 1992.The Grand Amsterdam features 166 luxurious, elegant guest accommodations and suites, each one very spacious and individually decorated with either canal or inner courtyard view. All guest units have it own air conditioning system, hallelujah, my bride is sensitive! And since she not only travels with her entire wardrobe, but also with all her entire jewelry, the in- room safe we treasured. We usually don't write about baths, but in the Grand's case, we have too. The marble baths are of course are equipped with any amenity a world class hotel should offer; it is the antic, time period's style that is so fascinating. Congratulations to a truly world class designer. The famous Café Roux a la Carte restaurant with its informal 'brasserie' atmosphere, under the supervision of Maître Cuisinier de France Albert H. Roux, serves its guests seven days a week. The Grand's Spa with its European spa facilities and services is not open to the public and exclusively available to hotel guests. Privacy here we come...

| | | |
| --- | --- | --- |
| We resided in one of the three beautifully appointed Presidential suites, which are named after three former Mayors of Amsterdam, the Van Thijn, Polak and the Samkalden suites. The newly renovated presidential accommodations featured stunning deep royal blue carpets of great opulence. The Royal Suites have priceless historic curved windows all decorated in great style, overlooking the encircling canals. Named in honor of three famous former guests ~ William V ~ Maria de Medici and William of Orange ~ they feature separate dressing areas, extraordinary marble bathrooms and a dining area seating from four to six people. | | take a closer look |

After Simone had unpacked, we both were little overwhelmed by a culture shock, but refreshed with a nice, hot steam shower and half hour of R & R, we were ready for the Great Amsterdam adventure. The best way to discover Amsterdam is to reserve a Canal-Tour a "Grachten ride", right in the heart of Amsterdam. And for sure, we weren't wasting any time...


The Canals

Think Amsterdam ~ Think water! Water is the very reason the first 'Hollender' settled here in the early thirteenth century. Water was also the main reason for Amsterdam's wealth in the 17th century, when it became the most powerful trading city in the world. The canals in the center, with their beautiful merchant's houses from the Golden Age, are what made Amsterdam truly famous. The richly ornamented gables from this period are still everywhere to be admired. The finest facades and all the bridges over the canals are illuminated at night. American Dream Tip: Take a canal tour at night, it is very romantic, great way to propose... !!

Amsterdam's canals offer year-round entertainment not only for the tourists, due to the countless boats that tour all day and most of the night. Hundreds of houseboats and barges, often beautifully painted and uniquely decorated (we some with lion heads and mermaids) are contributing to the beautiful sight. There is always some exciting event happening on the water, from canal concerts to dragon boat races, rowing regattas or like this weekend the colorful gay parade.

Come with us ... we are inviting you to our American Dream canal virtual tour, right here with Thorsten as the captain - fasten your seat belts ;-)

Canal-Tour.

Maritime Museum:

Just a five minutes walk from The Grand Amsterdam Hotel, we discovered what 18th century maritime life was like in Holland. We stepped on board a full-size replica of a Dutch East India Company ship, the "Amsterdam". The maritime museum exhibits also authentic ship models, charts, navigation instruments, flags, interesting weapons and splendid paintings and boy, so much more...

The Rijksmuseum:

The 17th century wealth created an enormous appetite for art. Rich merchants commissioned portraits of themselves in full regalia. Rembrandt is the most famous artist of that period and his paintings can be admired in The Rijksmuseum. The museum also houses canvases by such great masters as Rembrandt, Vermeer, Frans Hals and the famous Van Gogh.

Take your time ~ we did! American Dream History Tip: The Self-portrait of "Van Gogh".

Finally, after a long day packed with history and adventure and by now very hungry, we entered the ~Fabulous ~ Five Flies

Together with Executive Chef Rene Cramer and General Manager Albert Veerman we debated whether this world renowned restaurant is named for the five canal houses that it occupies or if it was named after the first owner of one of the houses, Jan Janszoon Vijff Vlighen. (Vlighen = flies) But it was Nicolaas Kroese, an entrepreneurial, creative business man who created the first success of the Five Flies Restaurant. In 1939, the antique and art dealer announced the grand opening of the Five Flies as a public house. The excellent PR man appeared on The Ed Sullivan Show in New York promoting his restaurant to United States of America.

Upon entering this cozy, historic place we most definitely felt as if we had been invited to the home of a wealthy Dutch man, with a second home in Sag Harbor, trading wale oil and silk!

5 Flies
Amsterdam, Netherlands
Extraordinary
August - 2003
5 Stars & 5 Stripes
Overall - 'Cuisine & Service'
The Ultimate Award:
Seven Stars and Stripes®

Bright, welcoming smiles and all the personal attention we received upon arriving, led us to believe that we were long lost relatives or homecoming friends. Our waiter was Dirk Lentink who has worked there since 1967, a tribute to his professionalism. Almost like a maze, the historic dining rooms spill through five connected narrow houses, built in 1627. There are nine interconnecting dining rooms each with uniquely designed individual décors. The Rembrandt Room, where we dined, displays four original impressions by the great Dutch master while the Knights Hall is filled with helmets, armors and weapons from the 80 year war which was between The Netherlands and Spain. The Glass Room displays delicate glassware dating 17th century. In the Amsterdam Room our eyes were drawn to the remarkable painted ceiling. The Bridal Room creates a more intimate ambience capturing our imagination with its classic wooden paneling Dutch interior.

We got lost in time, while we were viewing precious original etchings, after all we were about to dine in a museum. Let us assure you that the only flies you'll ever see are those which are identifying the gourmet houses on the tavern-like ion-hammered sign. This celebrated restaurant has now been awarded "Five Stars and Six Stripes" by the American Dream Cuisine Team! Of course it has seen its share of American celebrities over the last decades as well with past diners who have included the likes of Bob Hope, Lucille Ball, Walt Disney, Danny Kaye, Elvis Presley and so many others.

Every chair in the almost 300-seat restaurant has a copper plaque claiming the name of a different celebrity who has dined here. Old, leather-bound guest registries date back decades. The aroma of grandma's attic permeates the air as living history, whispering: "I was here!" The extensive, expertly prepared menu celebrates traditional Dutch cuisine, offering roast duck breast, veal sirloin, lamb, suckling pig, grilled fish, smoked eel, raw herring and lots of the fresh local harvest Holland is so famous for. Vegetarian menus are available as well.

First, a glass of ~ Fox Creek 'Vixen' Sparkling Shiraz Cabernet Franc ~

Now, here General Manager Albert Veerman turned heads as he caught us off guard. We are used to the finest grapes and Vixen's are world-class. The sparkling red wine is a child of Fox Creek Vineyard from Australia, and has the stuff American Dream wines are made of! When the Watts purchased the 32 hectare Fox Creek Vineyard in 1984, they were advised against planting vines in their heavy clay soil. Well, you know, they did it anyway... And their labor was rewarded with wonderful fruit, which turned into supreme quality wines.
Under the care of the loving and capable hands of the Watts, the wines came back to life. The leader of the pack and the first wine made at Fox Creek was their 1994 Shiraz, which won the Trophy for the best wine at the McLaren Vale Wine Show in 1995. Next was Vixen which is made from a blend of both young and aged wine of which 55% comes from Shiraz, 30% Cabernet Franc and 15% Cabernet Sauvignon. The bead on the wine is minute and persistent, indicative of its high quality, we assure you. Its dark crimson color is matched by an intensity of flavor, which has been described as "liquid Black forest Cake". It is packed with ~ intense ~ forest~ berry~ and chocolate flavors and has an inspiring lasting semi-dry finish. What an exciting start...

Amuse:

Veal Pate with Balsamic vinaigrette
~ A little something - we insist to try this inspirering promise ~

Appetizer:

Beefmouse with chives sauces, salad
~ Definitely the most unique creation of beef, ever ~
A Bombe of smoked rib of beef filets with sundried tomatoes, chives, spring onions and smoked mushrooms ~ Applause ~


2003 Cogmans Kloof "Kristel" Colombard/Sauvignon Blanc, South Africa
~ Perfect match ~

Main Course I:

Seaperch with fennel and celery - crispy, flavorsome
*/*/*/*/*/*/
~ A life changing experience ~


1999 Medalla Real Chardonnay "Reserva" Santa Rita, Casablanca valley, Chile

Main Course II:

Veal sirloin onion gravy ~ If only our taste buds could smile ~


"Pedro Castillo" Redwine - Argentine Malbec ~ Perfect match, no question ~

Main Course III:

Lamb chops with zucchini and tarragon sauce
~ Melting tender delight~


1999 Rioja Muga "Reserva" Bodega Muga, Haro, Spain
~ Perfect match, no question ~

Desserts:

Mousse of berries, strawberry sorbet
~ just culinary heaven ~


WINE: Dessert Wine Château de Rolland
Barsac Grand Vin de Sauternes 1998
~ Sweet, matching the cranberries ~

Some of the typical Dutch specialties are endless varieties of cheeses like Gouda and Edam; Dutch chocolate; Dutch cocoa; Dutch cookies; Dutch Apple Pie. The most famous Dutch beverage is of course beer, with Heineken, Grolsch and Amstel being Amsterdam's most famous exports along with Dutch gin, Jenever. The 5 Flies restaurant' has over 150 different kinds of jenevers and liqueurs. Dutch coffee is made espresso style, strong, black and served in tiny cups. They do not serve "regular" American coffee. Executive Chef Rene Cramer is truly a master in his field. Visiting Amsterdam doesn't go without a dinner at the Five Flies, call for reservations well in advance.

After this culinary delight, we topped the dinner of all with a local "Oude Juniper Genever" a real specialty, which is our American Dream Hot Tip; we leave the taste for you to be discovered. Most certainly we took a guided tour through the 5 Flies with all its historical buildings. And we have a sneak preview for you, right here: Please click here, you are invited....

Back at The Grand:

The Grand made us feel just like at home. The twice-a-day maid and "turn-down" housekeeping service, which had placed lovingly little Dutch chocolate shoes on our huge European pillows, we'd like to consider as one of the best in the world. Both, the pillows and the chocolate! We were very tired after a whole day of so much excitement and slept like babies in the slightly starched fine linens.

Punctually at 08:00 am, after a few laps in the crystal clear pool, wrapped in downy white bathrobes with royal logos, we where ready for breakfast. We allowed ourselves a good hour to treasure this unforgettable experience.

What an atmosphere ~ so dignified, sterling silver coffee pots, fine blue Rosenthal china, the elegant but discrete ambiance, antiques, overlooking the canals. What else can one want when one is in love? Propose?

The Dutch breakfast buffet presentation was simply wonderful ~ thinly shaved, wild, smoked Norwegian salmon ~ morning baked breads and crisp rolls in uncountable varieties ~ plenty of fresh fruits and berries of all kinds ~ cold cuts, lost of them... ~ scrambled, organic farm eggs ~ smoked ham, to die for ~ mouth-watering bacon and most certainly the richest selection of Dutch cheeses you'll ever find. We sat back and relaxed, bbreathing good old European air into our lungs .American Dream Cuisine tip: Enjoy some of the plenty of homemade jams, Café Roux's own label. Can you keep a secret? They are just as adorable as Simone, so she had to take some of the blue berry jams home as souvenirs.

On our agenda was to visit the Anne Frank House and we decided to walk. We very much advise you to do the same, walk, over the little bridges and through narrow little alleys, we loved it. We were really surprised when we discovered "Coffee Shops" as the Dutch are very liberal and you can actually get cannabis products legally with or without your coffee.

We 'had' to stop and take another little 'brake', still relatively close to The Grand ~ next to the Royal Palace ~ where the true bargain hunters hearts were beating faster; direct confrontation with the latest fall fashion! Simone got herself a nice, little green top, which truly, I agree, was made for her:). I tried one of the famous wooden shoes, unfortunately I couldn't find the right size...

We passed the Royal Palace, originally built as City Hall; Louis Napoleon Bonaparte converted it into a Royal Palace during his short-lived reign over Holland, the Netherlands. Today it is very rarely used by the royal Dutch family, more on ceremonial occasions; wonder where Prince Claus Von Arnsberg proposed to his Queen? The sculptures and artwork inside are worth seeing.

A walk we wouldn't have missed for the world ~ Amsterdam, the city, so full of life ~ we stopped at little flower shops and markets and admired thousands of Dutch plants, bulbs, and especially tulips; all grown in the relatively close-by fields.


Prinsengracht 263
Amsterdam is an El Dorado for visitors and American Dreamers alike, easy to get around, easy to read signs, and plenty of those everywhere. We didn't have any problems to find Anne Frank's house, ever reminding us not to forget one of the saddest moments in our world's history ...

"If you climb the stairs and open the door at the top, you will be amazed that such a large space could be found in such an old canal house." That is how Anne Frank described the house where she, together with her family and four others hid. Her diary became world famous, the house is now opened for visitors as a museum"

Please click here for a more detailed picture about the House.

There was no way I was going to leave Amsterdam without sticking my head into Europe's most famous comic shop and a hallmark in the world of comics. Conveniently located in Amsterdam's city center, Lambiek is Europe's first comics shop, and the largest in Holland.

Founded in 1968, the name is derived from the popular Willy Vandersteen character, and now it's probably the oldest comics shop in the world. Lambiek's art gallery features many expositions of European and North American artists, like the famous Hamptonite Frank Borth, who explore the boundaries between comics and 'conventional' art. Browsing through Lambiek's huge and impressive collection of underground, alternative and mainstream comics from all over the world will stir any imagination; except Simones', she reminded me a few times that our flight back home was not going to wait ...

Pleace click here for our KLM - Royal Dutch Airline World Business Class review.

by Simone Buehrmann & Thorsten Piosczyk

Editor: Ingrid Lemme

Editor-in-Chief: John Lomitola
© 2003 ~ Seven Stars and Stripes, Inc.