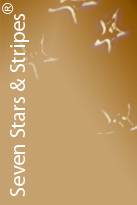 Waldorf Astoria Berlin · Germany

Berlin · Germany
Society - Extraordinary
May 2013
6 Stars & 5 Stripes
Overall - 'Hotel & Service'
The Ultimate Award:
Seven Stars Award™

"Berlin ist eine Reise wert"--business or leisure, and the Waldorf Astoria Berlin has been on our agenda since its inception. And when Chef Pierre Gagnaire took over the Solistes Restaurant, it moved to the top of our list. We were already impressed with Gagnaire's cuisine, as witnessed at 'Le Menus' (one of Moscow's signature restaurants) in the Lotte Hotel. We arrived at Berlin's bustling main train station on 'ICE,' a high-speed train which connects Germany's major cities. ICE services Berlin, Munich, Hamburg, Cologne, Frankfurt and others showing off the country's most picturesque scenery on its way. From here we taxied to 'Bahnhof Zoo' where the new Waldorf Astoria is located. Berlin is an edgy and restless city, from its often far-fetched fashion culture to the remnants of 'The Wall', from its incredible architecture to an infamous political history, and to Letzten Instanz, the 16th-century restaurant that was frequented by Napoleon Bonaparte and Beethoven--"Berlin is worth a trip."

| | | |
| --- | --- | --- |
| The Hotel Waldorf Astoria, a 387 ft skyscraper overlooking Germany's oldest zoo, opened in Berlin earlier this year; its presidential suite is now the highest in the city. Considering the legacy of its Waldorf Astoria mother hotel in New York City, I was somewhat surprised by the eclectic Art Nouveau style within this brand-new hotel. The Waldorf Astoria Berlin provides all the amenities and gadgets one would expect from Germany's first Waldorf Astoria. My "junior suite" was very well equipped and well suited; however, the outsourced cleaning service did not seem to live up to Waldorf Astoria's highest standards. | | Waldorf Astoria Berlin - Accommodation |

We did feel that the breakfast buffet might have had a more prominent and accessible location. Tucked away in an adjoining wing of the Solistes Restaurant, it lacked the elaborateness of what one expects from one of Berlin's finest. But, what did impress me immediately was the "Welcome, Mr. Buehrmann!" chant I heard as I approached the main entrance. Of course all the world's elite hotels now "google" their guests before their arrival as a standard procedure, but how the bell staff recognized my persona and called me by name, even before I approached the front desk, remains undisclosed. Well done!
General Manager Friedrich Niemann has overseen the new Waldorf Astoria Berlin project since September 2010. During the building phase the tall, personable executive could be found with his construction helmet nearly everywhere on the site, granting him priceless insights into the new project. With previous executive experience at the Sofia Hilton and the Athénée Palace Hilton Bucharest, to mention only two, Niemann's hopes for this Waldorf Astoria are high. Congratulations and all the best for Mr. Niemann and his team.
by Thorsten Buehrmann

Editor: Ingrid Lemme

Editor at Large: Tim Nielsen

Editor-in-Chief: John Lomitola
© 2013 ~ Seven Stars and Stripes, Inc.